Reach a large audience of school leaders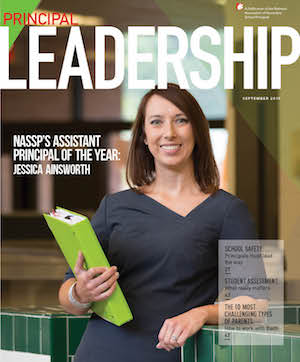 More than 20,000 middle level and high school principals, district supervisors, administrators, department heads, and aspiring school leaders receive Principal Leadership magazine each month.
Principal Leadership focuses on school leaders' real needs, offering them practical, hands-on strategies for improving their schools in a constantly evolving educational environment.
You'll want your product or service in front of our readers when they are deciding what change to make, what program to adopt, what product to purchase, and what service to contract to make their middle level and high schools better places to learn.
Learn more:
To advertise in Principal Leadership magazine, email [email protected].