Each of the 50 states, the District of Columbia, Office of Overseas Schools, and the U.S. Department of Defense Education Activity will select one assistant principal to represent their state. State winners are selected from applications submitted to the state associations.
Because each state's selection process varies, please contact your state association for more information on their selection process.
2019 State Assistant Principals of the Year
| State | Name | School |
| --- | --- | --- |
| Alabama | Donna Burke | R. F. Bumpus Middle School |
| Alaska | Meghan Redmond | Chief Ivan Blunka School |
| Arizona | Lainie Kitzmiller | Empire High School |
| Arkansas | Elizabeth Barker | George Junior High School |
| California | Katie Salo | Mt. Carmel High School |
| Colorado | Sara Linsacum | Craig Middle School |
| Connecticut | Dana Paredes | West Haven High School |
| Georgia | Jennifer Johnson | North Gwinnett Middle School |
| Hawaii | Meryl Matsumura | Waipahu High School |
| Idaho | Andrew Wray | Burley High School |
| Illinois | Amy Quattrone | Westmont Junior High School |
| Indiana | Delincia Smith | Griffith High School |
| Iowa | Valerie Nyberg | Washington High School |
| Maine | Kimberlee Bennett | South Portland High School |
| Maryland | John Seibel | Hammond High School |
| Massachusetts | Kevin Battle | Kennedy Middle School |
| Michigan | Nicholas Toodzio | Mason Public Schools |
| Minnesota | John Hayden | Buffalo Community Middle School |
| Mississippi | Sara Jane Russell | Lake Cormorant High School |
| Missouri | Lauren Cumming | Bernard Middle School |
| Montana | Katie Laslovich | Bozeman High School |
| Nebraska | Steve Throne | Millard South High School |
| Nevada | Marbella Alfonzo | Sierra Vista High School |
| New Hampshire | Matthew Malila | Windham High School |
| New Jersey | Terence Johnson | Cumberland Regional High School |
| New Mexico | Ryan Kettler | Rio Rancho High School |
| New York | William Bohen | Transit Middle School |
| North Carolina | Kathy Walker | Troutman Middle School |
| North Dakota | Harlan Johnson | Magic City Campus High School |
| Ohio | Ryan Patti | Beachwood High School |
| Oklahoma | Eliot Smith | Bartlesville Public Schools |
| Oregon | Thao Do-Gwilliam | Stoller Middle School |
| Pennsylvania | Jason Shover | Mechanicsburg Middle School |
| Rhode Island | Kristy Patten | North Cumberland Middle School |
| South Carolina | Lakisha Cook | Muller Road Middle School |
| South Dakota | David Preheim | Tea Area High School |
| Tennessee | Laicee Hatfield | Karns High School |
| Texas | Robert Daniel | Tascosa High School |
| Utah | Shane Jones | Green Canyon High School |
| Vermont | Gregory Schillinger | Rutland High School |
| Virginia | Kip Tuttle | Johnson-Williams Middle School |
| Washington | Lacey Griffiths | R.A. Long High School |
| West Virginia | Jeffrey Lacy | Academy of Careers and Technology |
| Wisconsin | Kathleen Westrich | Ronald Reagan High School |
| Wyoming | Daniel Abraham | Jackson Hole High School |
---
Alabama
Donna Burke
R. F. Bumpus Middle School
Hoover, AL
Grades: 6–8
Students: 1,019
Region: Suburban
"The Bumpus Way" is a program I take pride in helping to develop at my school. This program is the key to our school and positively impacts our school culture. B.U.C.S. (Behave Respectfully, Understand Others, Choose Wisely, and Safety First) is our "Bumpus Way" and is taught to each student at the beginning of the year. We inform our parents about the program during open house, on our website, and through other communication methods. Students and teachers are held to this high standard throughout the academic year, and we hold recognition days where students get to choose activities to participate in if they meet set behavioral expectations of B.U.C.S. Teacher, administrative, student, and parent collaboration occurred to develop and refine "The Bumpus Way," and our stakeholders take pride in its success.
---
Alaska
Meghan Redmond
Chief Ivan Blunka School
New Stuyahok, AK
Grades: K–12
Students: 134
Region: Rural
A majority of my educational career has been in rural Alaska with a student population composed almost entirely of Alaska Native students. In the community I serve, it takes an airplane flight for our students to swim in a pool, visit a college, or even go to a bank. From working with this unique population and in this location, I have found a passion and drive for my work, which is closing the opportunity gap that exists for rural students. I never want my students to feel as if they missed out on anything because of where they are from or who they are, so I have made it my mission to find creative solutions using technology; a strong school staff team; and partnerships with local, regional, and state entities in order to close the opportunity gap for my students.
---
Arizona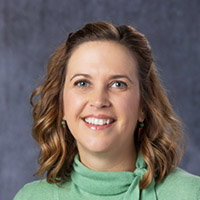 Lainie Kitzmiller
Empire High School
Tucson, AZ
Grades: 9–12
Students: 832
Region: Suburban
I have a collaborative and reflective approach to leadership—I authentically listen and work together with staff and parents. I use these leadership qualities to empower and support teachers in their classroom management, involving teachers in the disciplinary decision-making process so that they feel supported and retain control of their classes. This commitment to support teachers can be seen in action through weekly classroom visits. One of my most exciting accomplishments at Empire High School has been revising the school mission statement during the 2013–14 school year. The results are proudly displayed throughout the campus. A committee of the school's main stakeholders including students, parents, teachers, and administrators was formed, and the group embarked on a yearlong self-evaluation process. The result was the development of a mission statement that now drives the school's decision making.
---
Arkansas
Elizabeth Barker
George Junior High School
Springdale, AR
Grades: 8–9
Students: 651
Region: Suburban
Several years ago, George Junior High School was asked to house an English Language Academy for eighth- and ninth-grade students coming into our district who were new or recent arrivals to the country. In my role as assistant principal, and more specifically as the ESL designee for our building, it was crucial that our school established a program that met not only the academic needs of our newcomers but also their social and emotional needs as well. Through communication with families, our teachers and staff, and Springdale School District personnel, we created a culture in our English Language Academy program built on strong relationships and focused on the individual needs of our students. After spending only a year in our program, many of our students were able to grow academically, socially, and emotionally—becoming independent and successful learners and gaining confidence every step of the way.
---
California
Katie Salo
Mt. Carmel High School
San Diego, CA
Grades: 9–12
Students: 1,916
Region: Suburban
Developing high-quality experiences for students is a priority I focus on with collaborative leadership. My first instinct is to get people in the room together to talk about ideas to find solutions that will create buy-in early on in the process of making meaningful change for students. At my school, I saw a need with their Career & Technical Education Pathways when I took over the assignment. I spent four years working closely with the Poway Unified CTE office, school site administration, counselors, teachers, and community members on creating a pathway system and series of courses as well as making big changes with the school facility for Mt. Carmel students to help propel them to opportunities after high school. Students now have pathways in computer science, engineering, 3D animation, studio art, theater technology, fire science, digital photography, and automotive technology.
---
Colorado
Sara Linsacum
Craig Middle School
Craig, CO
Grades: 6–9
Students: 487
Region: Rural
In a community where traditional values and exposing our children to the top educational opportunities is a high priority for all stakeholders, the leadership of Craig Middle School must reflect just that. Through the teaming process, under our new multitiered systems of support model, we ensure that every student is getting the supports needed to be successful. Forming quality relationships is at the heart of everything we do along with creating a strong curricular infrastructure. These systems allow us to support teachers in designing standards-based experiences that allow students multiple pathways to demonstrate learning. We now provide all interventions in co-taught classes. Tier 2 and 3 service providers work together to offer needs groups for students. We partner with outside agencies to provide our students and families with supports outside of the school day. We take pride in our school and community and know that it takes all of us to raise supported, healthy, and happy students.
---
Connecticut
Dana Paredes
West Haven High School
West Haven, CT
Grades: 9–12
Students: 1,539
Region: Urban
One of the greatest challenges and greatest successes of my job has been building culture. In a school so large and diverse, it's often hard to ensure a shared mission. Over the last decade, I have worked with our stakeholders to define our core values and ensure that our core values guide our process for teaching and learning. When everyone in the school has a shared mission and vision, the outcome for students can only be positive. With the needs of our student body being so varied, it is important that the staff share the goal of meeting student needs in order to inspire success, and our staff has done that. I could not be prouder to be their leader.
---
Georgia
Jennifer Johnson
North Gwinnett Middle School
Sugar Hill, GA
Grades: 6–8
Students: 2,242
Region: Suburban
In an effort to increase our school's writing achievement levels, I spearheaded an initiative to integrate a new writing instructional framework. This researched-based writing framework has proven results in settings all across the country, but the teaching methodology was a departure from our school's writing instructional model. I knew that this change would challenge my teachers. As someone who believes that relationships can be built while working alongside one another, I enthusiastically modeled the work that I expected of my teachers. I partnered to teach model lessons designed with the new instructional approach. My ability to work alongside my teachers helped to better support them through this instructional challenge while simultaneously earning their respect. After only one year of implementation, our writing scores increased in each literacy domain. Increases from 4.6 percent to 39.6 percent were achieved in ideas, conventions, and narrative writing for every grade level cohort.
---
Hawaii
Meryl Matsumura
Waipahu High School
Waipahu, HI
Grades: 9–12
Students: 2,672
Region: Suburban
One of my students pokes her head into my office with a big grin to say hello, and I ask how her day is going. Seeing her that day, no one would have suspected she spent the first two years of high school stumbling through classes and focused mainly on altercations and tension with other girls. Schoolwork was the least of her concern. Now, she is a senior motivated to making up missed classes and receives passing grades in all her courses. She is determined to graduate with her class. This student's case is not uncommon at our Title I school. Students sometimes aren't focused on achievement or a career goal. However, we as the academy team see it as our moral duty to build a relationship with each student and determine specific supports to ensure learning is personalized. We strive to build a safe, supportive learning culture to fulfill the promise of "My Voice—My Choice—My Future."
---
Idaho
Andrew Wray
Burley High School
Burley, ID
Grades: 9–12
Students: 985
Region: Rural
We needed a boost regarding the morale at our school, especially with our staff. As we tried to come up with ideas, we realized we were missing a big piece of the puzzle—the students. Administrators sometimes feel like they have to take the whole load on ourselves, but we have a valuable resource at our fingertips: the kids. At our school we created a committee of students that have been asked to help focus on appreciating our teachers. They've served meals, created gifts, and even helped plan some of the events of our big teacher appreciation week. We rely on this group of students for each event and the staff is actually disappointed if this group—calling themselves "Future Teachers"—is not involved. The students have impacted our staff immensely!
---
Illinois
Amy Quattrone
Westmont Junior High School
Westmont, IL
Grades: 6–8
Students: 289
Region: Suburban
Our motto at Westmont Junior High School is "we cannot not model." The success of our building culture is based upon upholding mutual respect and fostering personal relationships among staff, students, families, and the community; relationships expand beyond our school walls. These relationships are built and maintained primarily through our Student Service Learning Commitment (SSLC), in which students are required to volunteer within the community a minimum of 36 hours prior to graduation. Other programs such as our student-run global cafe and our Community Talks program, in which students present public TED Talks in order to propose solutions to solve civic issues and allow students to develop relationships with individuals outside their peer group. Promoting joy in the workplace is also vital to a thriving culture. A joyful staff like ours inspires innovation and genuine learning experiences that lead to increased student achievement as well as personal growth.
---
Indiana
Delincia Smith
Griffith High School
Griffith, IN
Grades: 9–12
Students: 819
Region: Urban
We have improved the academic standing of the school. Previously it had earned a "C" through the Indiana Department of Education Accountability scale, but it is now currently labeled an "A" school. Griffith High School has received numerous awards over the last five years. We were named one of the 2018 U.S. News and World Report's "Best High Schools," America's Most Challenging High School, 7th Annual AP District Honor Roll, AP-TIP IN School of the Year, and an "A" school by the Indiana Department of Education. We believe that we are here to serve and guide our students by encouraging them to reach their goals and pursue their dreams. We believe in servant leadership and that every student needs an advocate, a person that listens to them regardless of their race, socioeconomic background, or academic aptitude.
---
Iowa
Valerie Nyberg
George Washington High School
Cedar Rapids, IA
Grades: 9–12
Students: 1,295
Region: Urban
As an instructional leader, I've appreciated the move to provide teachers with more timely feedback through regular walk-throughs and observation/co-plan cycles. These processes have allowed me to work closely with teachers to discuss their practice and how it impacts student learning. In most situations, I've helped teachers develop rubrics, implement various practices for ensuring equitable student response rates, and assess the rigor of their instruction using the instructional practice inventory. It's been amazing to see how more precise educational language and learning as well as tools and techniques to get to the heart of teaching and learning are moving educators toward more individualized learning experiences.
---
Maine
Kimberlee Bennett
South Portland High School
South Portland, ME
Grades: 9–12
Students: 903
Region: Urban
In my first year at South Portland High School I met some amazing seniors. They came to school every day. They were respectful, smart, and they worked hard. They wanted to graduate but were at risk of not making it. I took time to learn about the barriers they faced. Most were responsible for taking care of siblings and for financial contributions to their households. School was important but paying bills was the priority. We problem solved with an attitude of being unstoppable. We asked them to commit to staying after school once a week. In exchange we promised pizza, help with homework, advocating with teachers, communication/negotiation with employers and families, and their best shot at graduation—and it worked. All of the kids in the club graduated. We must meet our kids where they are, get to know our students and their barriers, and find ways to help them succeed.
---
Maryland
John Seibel
Hammond High School
Columbia, MD
Grades: 9–12
Students: 1,376
Region: Suburban
Two years ago, I led an initiative for a summer acceleration academy for immigrant students, students who receive free and reduced-price meals, and students who would be the first to attend college from their families taking their first honors or AP class. Entitled "Step It Up to Honors and AP," the program immerses students in a weeklong program focusing on the humanities and science skills to build up prior knowledge. The curriculum was written by myself and the principal and taught by four teachers volunteering their time. The school formed a partnership with the school's boosters and the school system to provide the course, transportation, and lunch at no cost to families. The content was derived from the English gifted and talented curriculum, U.S. Government AP curriculum and honors science program. The program runs for a week and is five hours a day. Each day students analyzed the material verbally and in writing.
---
Massachusetts
Kevin Battle
Kennedy Middle School
Woburn, MA
Grades: 6–8
Students: 475
Region: Urban
I have been instrumental in leading a positive school culture. Within the past few years, staff and students have seen the introduction of a student advisory program, a book group for staff, and peer observations to help improve instructional practices and collegiality. Working with Principal Carl Nelson, I helped hire new staff that share the same values as we have created in the school. During the interview process, applicants are asked "What will you bring to the school outside of the four walls of your classroom? What types of initiatives have you been a part of or would like to bring to our school?" At Kennedy Middle School, the staff is essential to driving school culture, taking risks in the classroom, and supporting initiatives.
---
Michigan
Nicholas Toodzio
Mason Public Schools
Mason, MI
Grades: 9–12
Students: 1,020
Region: Suburban
The adage, "Do something you love and you will never work a day in your life," is my success story. Developing students into leaders has become my passion. To create a culture of student-centeredness, certain basic human needs need to be in place. Students need not just to be physically safe, students need to feel safe. Having students actively participate in the initiatives to develop them into the leaders we want them to become is the only way to achieve true leadership. Getting students actively involved in instruction discussions with teachers gives them ownership of their education. Involvement in restorative justice, leadership classes and programs, international schools, and Police Athletic League Centers my students on effectively building their culture.
---
Minnesota
John Hayden
Buffalo Community Middle School
Buffalo, MN
Grades: 6–8
Students: 1,400
Region: Suburban
The most important thing an instructional leader can do is help teachers become the best instructors they can be for their students. Twelve years ago, our administrative team decided the best way to help our teachers become better was to organize our staff into PLCs. We spent a lot of time planning how to best organize, instruct and use PLCs to improve student learning. We were able to engage staff in the value of DuFour's four questions. Since we started this journey everything our staff does to improve classroom instruction and student learning revolves around their PLC. Curriculum is better, instructional practices have improved, and common formative assessment is the norm. Structured conversations using data have had a very positive impact on interventions and enrichment in our building. Staff collaboration is expected and embedded in our system.
---
Mississippi
Sara Jane Russell
Lake Cormorant High School
Lake Cormorant, MS
Grades: 9–12
Students: 899
Region: Rural
As a leader in a newly established school, I was honored to have the opportunity to create a school culture that would serve as a catalyst for student success—present and future. I implemented an advisory system modeled after Jayne Ellspermann's Power Hour, which became known as Gator Time. This created an opportunity for students to excel in academics, and it also extended into character development and lifetime goal setting. Every student was assigned a faculty mentor that would meet with them twice weekly throughout their high school career. Over the course of five years of implementation, many young adults, who could have skirted through high school unnoticed, successfully graduated while also gaining real-life perspectives from invested and trusted mentors.
---
Missouri
Lauren Cumming
Bernard Middle School
Saint Louis, MO
Grades: 6–8
Students: 644
Region: Suburban
I am proud of the time I dedicate to supporting teachers. A great example of this is my implementation of a one-in-three strategy spotlight. I conduct daily learning walks during which I observe our teachers in the classroom. During follow-up touchpoint conversations, teachers share one observed strategy in three minutes or less at an upcoming staff meeting. Highlights this year included productive discussions on student goal-setting strategies, data tracking systems, and personalized learning. This spotlight empowers teachers to serve as instructional leaders, resulting in improved cross-curricular connections and transforming their classrooms into interactive learning labs rather than disconnected silos. Teachers have embraced a growth mindset and design innovative lessons together and with our students. This implementation has resulted in a culture of continuous improvement anchored in lifelong learning.
---
Montana
Katie Laslovich
Bozeman High School
Bozeman, MT
Grades: 9–12
Students: 2,204
Region: Suburban
By building positive relationships, genuinely listening to faculty, and empowering others, I, and the entire administrative team, have successfully shifted the culture at Bozeman High School. I have earned the trust and respect of staff, which allows me to actively engage staff in meaningful self-reflection and dialogue regarding continuous improvement. No longer do teachers shut their doors and work in isolation—rather, there is a culture of collaboration and trust in which classroom visits and walk-throughs are the norm and teachers are regularly sharing successes and inviting administrators into their rooms. I have helped facilitate collaborative efforts to improve the overall culture of the school by establishing "The Hawk Way," promoting the use of positive postcards and personal notes to students, supporting student-led activities such as the annual Week of Wellness and National Honor Society service day, and by encouraging opportunities to honor and display student artwork and creativity throughout the building.
---
Nebraska
Steve Throne
Millard South High School
Omaha, NE
Grades: 9–12
Students: 2,388
Region: Suburban
In the spring of 2015, we asked our student leadership group, "What are the special characteristics of a Millard South student that define our unique school environment?" The students gave us some great talking points. We followed up with our entire staff to get their input too. Between the two groups, they gave us a good idea of what defines us and what we stand for at Millard South: out-work people, be a great teammate or classmate, show school/program pride, respect others, be your best every day, communicate effectively at all times, own your performance and behavior, and be service-minded. "The Patriot Way" is now embedded in our school culture. When you walk into our building you will see it posted around the school but more importantly you will see it in action in our hallways, classrooms, and at events.
---
Nevada
Marbella Alfonzo
Sierra Vista High School
Las Vegas, NV
Grades: 9–12
Students: 2,670
Region: Suburban
At Sierra Vista High School, I have been blessed to be working with an administrative team that really makes decisions based on the best interest of its high school students. With that being said, I have been fortunate to be able to bring several programs and incentives to our school for both students and staff to help build culture. With the support of the administration I have been able to help boost the school spirit, climate, and culture by building a strong Black Student Union on campus; host the State Black Student Union Conference at SVHS; develop recognition programs for teachers, staff, and students; celebrate monthly national multicultural holidays; develop an incentive for teachers and staff members attending school extracurricular activities and games; maintain a positive school climate; implement skills from the Operation Respect/Welcoming Schools curriculum; and now recently implement the Capturing Kids' Hearts program schoolwide.
---
New Hampshire
Matthew Malila
Windham High School
Windham, NH
Grades: 9–12
Students: 942
Region: Suburban
As a school leader, building culture is something that I believe takes energy, consistency, and perseverance. More importantly, school leaders who are able to walk the talk and model the positive attributes valued by the community will show through their actions how others should conduct themselves and what they stand for as a person and leader. For me, regardless of how busy I get, I always make the time for a student, staff member, or parent who contacts me with a concern. Through listening and demonstrating a genuine concern for others, I have become a trusted resource in my district. When difficult decisions have to be made, I acknowledge the feelings of those who may disagree, and take the time to explain the reasoning behind my decision. By listening to others, but consistently adhering to our district policies and my own core beliefs, most stakeholders accept and respect my decisions.
---
New Jersey
Terence Johnson
Cumberland Regional High School
Bridgeton, NJ
Grades: 9–12
Students: 1,048
Region: Rural
I created a course in my school in which I recruit the most qualified, highly motivated, selfless leading senior mentors to help at-risk freshmen in their transition into high school—socially, educationally, and emotionally. To increase the level of involvement, the seniors are placed in class with these freshmen for an 84-minute block on a daily basis. One of my many success stories involves a parent who contacted me about her daughter who was a senior mentor. She said, "Being a senior mentor has changed Sam. She has more introspection. She is sensitive to other students' plights and she has learned that a smile is infectious. She has developed a relationship with her three freshmen that is a once in a lifetime experience. She feels their pain, relishes in their accomplishments and feels happiness when they have a productive class." This is what education is all about.
---
New Mexico
Ryan Kettler
Rio Rancho High School
Rio Rancho, NM
Grades: 9–12
Students: 2,622
Region: Urban
Rio Rancho High School was built with assistance from Intel, but after 20 years the culture of innovation the school had was in decline. Looking at ways in which we could regain the culture of innovation, Rio Rancho Public Schools began building digital learning capacity to prepare students for the future. I positioned myself on the district's future-ready leadership team. I led ELA teachers in assessing how we delivered lessons. Having added Chromebook carts to every ELA classroom, it was necessary to lead teachers in professional development centered on sound pedagogic strategies using technology. After a year, I am excited and energized by the progress we have made in student engagement and learning through the use of technology.
---
New York
William Bohen
Transit Middle School
East Amherst, NY
Grades: 5–8
Students: 974
Region: Suburban
One success has been the development of a clearly articulated, vertically aligned, and spiraling curriculum at Transit Middle School. When I began as assistant principal, I observed gaps, repetitions, and a lack of coherence in our instructional program. Working with my principal and teachers, we took specific measures to rectify this. First, we made logistical changes to our schedule to allow for more grade-level subject-specific common planning times. Second, we developed a curriculum mapping staff development initiative that has led to a common and transparent curriculum for every grade level and subject area. Third, we created opportunities within the school day for vertical articulation meetings, where teachers are able to identify gaps and take steps to improve instructional coherence. Our school now has a curriculum that is consistent, spiraling, and transparent.
---
North Carolina
Kathy Walker
Troutman Middle School
Troutman, NC
Grades: 6–8
Students: 395
Region: Suburban
Being the assistant principal has provided ample opportunities to grow leadership for staff and students. From the classroom to instructional facilitator and now assistant principal, my goal has always been to seek growth opportunities for all those that I can influence. I have provided professional development to assist staff in areas that they have requested and even encouraged and supported staff-led training. In analyzing our discipline data, a gap in minority office referrals prompted a closer look at our unconscious bias and training for staff on cultural bias and racism. Bringing this awareness raised the conversation and continues to help us address those biases when dealing with students and discipline. When climate survey data detected a disconnect with parents having access to class assignments and expectations, I was able to identify one of our more technology-skilled teachers and allow him to lead staff development for effective web page design.
---
North Dakota
Harlan Johnson
Minot High School: Magic City Campus
Minot, ND
Grades: 11–12
Students: 904
Region: Rural
As an administrative team, we were concerned about our graduation rate and loss of students as they transferred from our ninth- and 10th-grade campus to our 11th- and 12th-grade campus. We knew we needed to bring these concerns to our school leadership team to look at new and innovative ways to improve the overall learning environment for our students. Since 2011, we worked tirelessly to make sure that all students feel success as they walk through our doors. Working through various sub-committees and building strategies, we were able to lower our dropout rate by 62 percent and increase our graduation rate from 86.3 percent to 90.3 percent, as of last school year. Also, we increased our graduation rate for students obtaining high school diplomas and/or GED diplomas within seven years to 93.6 percent as of last school year. My team and my students' success is my success!
---
Ohio
Ryan Patti
Beachwood High School
Beachwood, OH
Grades: 9–12
Students: 539
Region: Suburban
While reflecting upon my personal success as an administrator, I am proud that the extra initiatives that I implement are certainly rewarding. Over the past seven years, I have had many accomplishments in two very different districts. While at Beachwood High School, I have secured a 100 percent graduation rate for five years running. I have also been fortunate enough to create two very distinctly different inaugural programs. The first is a transition program for incoming ninth graders, and the second is a credit recovery enrichment program. Additionally, I created and implemented our intervention system, wherein my focus was placed upon the nonexistent Response to Intervention (RTI) process. This was also while increasing AP numbers by 86 percent over a three-year period.
---
Oklahoma
Eliot Smith
Bartlesville Public Schools
Bartlesville, OK
Grades: 9–12
Students: 1,677
Region: Suburban
Building culture means I stand at the front entrance each morning and greet students as they enter. I also recognize freshmen on their birthdays with a personalized card and a treat and have initiated an off-campus lunch for students of the month. I meet with each teacher I evaluate every month. This gives teachers an opportunity to be heard and offer suggestions for school improvement. I also meet with each core department team every other week in a PLC format. We talk about data from student performance, best teaching practices, etc. It is teacher-driven and student-focused, which has reduced the retention rate from 52 to 28 students in one year. I communicate with parents of freshman each month through a newsletter titled "Monthly Top 5 for Freshman Parents." I let them know the important events going on throughout the month.
---
Oregon
Thao Do-Gwilliam
Stoller Middle School
Portland, OR
Grades: 6–8
Students: 919
Region: Suburban
A culture of trust and shared vision among staff is an important priority. I have a fierce passion to work closely and partner with educators to provide a safe, rigorous, equitable, and meaningful learning environment so that all students can reach their fullest potential. Several years ago, we had a wake-up call when we realized there were trends of disproportionate achievement and behavior data among our students. As a school, we committed and devoted every professional development opportunity to culturally relevant teaching practices and implemented Advancement Via Individual Determination (AVID) schoolwide. We built trust with one another and had honest reflections about our personal and professional practices and how they impacted student outcomes. During the four years of intensive reflection, goal setting, and restructuring systems to improve student achievement and school climate, our students shared they felt more connected to school, built more relationships with staff, and our achievement data improved in all sub-groups.
---
Pennsylvania
Jason Shover
Mechanicsburg Middle School
Mechanicsburg, PA
Grades: 6–8
Students: 979
Region: Suburban
Demographics in our district are changing drastically to a more inclusive community, as well as an increase in the sheer number of families. As we see a much more diverse community of learners, including those with limited or no English fluency, we must look at how we do business differently than we have. I take pride with shifting a culture within our building. Our staff is becoming "students of our students" to better understand what needs and strengths each student brings with them. We have been working hard to meet all needs of our families, including nutrition. I have been able to set up a program that feeds 100 of our school families each week, with tremendous support from various stakeholders within our community. We have seen students no longer worrying where they will get their next meal, but rather coming to school to focus on learning.
---
Rhode Island
Kristy Patten
North Cumberland Middle School
Cumberland, RI
Grades: 6–8
Students: 625
Region: Suburban
Our positive behavioral interventions and supports team along with our Students Making a Difference club combined forces four years ago to foster a schoolwide focus on kindness. Through several activities and our participation in programs such as The Great Kindness Challenge and Start With Hello, we have truly changed the culture of North Cumberland Middle School. You will almost never see a student sitting alone at lunch, and students make a point to greet each other and their teachers with words of kindness. As a result of this schoolwide focus and several activities facilitated through our advisory block, North Cumberland Middle School was recognized by the Hasbro Company in 2015 as a winner of their Kindness Challenge. The school was the recipient of several games and an entire day of activities facilitated by the Hasbro Corporation. Our goal is to ensure that every child is comfortable, happy, and included at school.
---
South Carolina
Lakisha Cook
Muller Road Middle School
Blythewood, SC
Grades: 6–8
Students: 869
Region: Suburban
Upon arriving four years ago as an assistant principal of Muller Road Middle School, I quickly knew we had a challenge on our hands due to the number of students applying for school choice elsewhere. MRMS had little to no clear direction or vision, and the current parents and teaching staff made it clear that they would support a change. I was charged with leading our entire staff through analysis of the strengths and opportunities for growth. As the leader of this collaborative effort, we were able to develop a common mission and vision that supported all students. Once we established our shared vision and mission, we had to take the same approach to improving our student achievement. These steps created a school culture that has been able to support all students on an academic and social-emotional level, a professional development plan, an inclusive master schedule, and an extensive learning support team.
---
South Dakota
David Preheim
Tea Area High School
Tea, SD
Grades: 9–12
Students: 465
Region: Suburban
Being a former Career Technical Education (CTE) teacher, a large part of my job is working on CTE programming in the middle level and high school. We continue to expand CTE experiences for our students. One of the gaps that we have found through our CTE data is that we have low student enrollment in IT, human services, and architecture/construction. Therefore, through grants and local funding we have offered an extensive number of STEM/CTE courses at the middle level in an effort to expose all students to STEM-related courses. These courses include the following Project Lead the Way (PLTW) courses: automation and robotics, design and modeling, flight and space, app creator, computer science principles (high school credit), and computer science for innovators and makers. We also offer STEM elective courses in EV3 robotics, junior achievement entrepreneurship, and PLTW infection detection.
---
Tennessee
Laicee Hatfield
Karns High School
Knoxville, TN
Grades: 9–12
Students: 1,295
Region: Suburban
For collaborative leadership to be implemented successfully, leaders must build positive relationships, share decision-making power, and handle conflicts in a constructive manner with all stakeholders. I work closely with parents, students, and teachers—keeping them informed and seeking feedback through groups like the PTSA, student government association, and the leadership team. I faithfully enforce an open-door policy where teachers, students, and parents are welcome to share ideas and concerns. These actions can also create a positive school climate, which is essential in developing excellent teachers and preparing students for postsecondary success. Our leadership team recently established "The Karns Way" (being receptive, responsible, and respectful), which is a model of positive culture in our school. I recognize approximately 15 students per day and three teachers per week who have gone above and beyond in exhibiting these characteristics. The implementation of The Karns Way has significantly decreased negative office referrals.
---
Texas
Robert Daniel
Tascosa High School
Amarillo, TX
Grades: 9–12
Students: 2,304
Region: Urban
Positive Behavior Interventions and Support (PBIS) was one of the most valuable and successful systems I have had the privilege of creating as an administrator. Our school staff along with the community realtor association created a system that focused on positive student interactions and reinforced exceptional behaviors. We expected our students to be: focused, organized, respectful, and consistent, every day. This committee of teachers, parents, and realtors—known as the FORCE—came together to provide opportunities for students to be recognized for their hard work and positive behaviors. Every six weeks students were rewarded with a luncheon, and at the end of the year a carnival was held. In conjunction with our community, we were able to decrease the negative aspects of an old discipline system and create a culture of positivity and encouragement.
---
Utah
Shane Jones
Green Canyon High School
North Logan, UT
Grades: 9–12
Students: 1,350
Region: Suburban
The most important success in our short history at Green Canyon High School has been establishing a culture of personal ownership and connectivity among our staff. We faced the challenge of bringing together staff members from several different schools, each person arriving with their own expectations of school climate. Creating a new, unique culture was our top priority and focus before we ever opened the doors. We were fortunate that our district allowed us access to students, communities, and our new staff—long before we opened up the school. We focused on creating impactful experiences, organizing community events, and encouraging the entire staff to come together to create a powerful mission statement that governs all we do. Because we have worked to cement our culture early and created a shared vision among our staff, we are now prepared to meet the demands of an evolving educational climate.
---
Vermont
Gregory Schillinger
Rutland High School
Rutland, VT
Grades: 9–12
Students: 820
Region: Urban
My efforts to lead learning have been successful because of the commitment and dedication of my colleagues and peers. We undertook the challenge to transition to standards-based grading practices five years ago and built our efforts on the foundation of the professional learning community that had been established previously. As we established the plan to make the transition, we listened carefully to the faculty and staff who would be implementing the practices in the classrooms. Once we were up and running the most valuable professional development was when we carved out time for teachers to share ideas, successes, and failures with one another. This shared professionalism among the staff made success possible. Now, having fully implemented standards-based practices in classrooms, I am particularly grateful to the colleagues who made the work possible.
---
Virginia
Kip Tuttle
Johnson-Williams Middle School
Berryville, VA
Grades: 6–8
Students: 473
Region: Rural
The environment I have helped to build at our school has created a school culture which allows me to work collaboratively with like-minded, student-focused professionals to foster collective teacher efficacy. I have learned that student success is dependent on many factors, some of which I can impact as an administrator. Daily, I work with a team of educators who understand how culture and climate are the foundation of student and school success. To achieve this, I do my part each day to build a positive culture for students and staff. I celebrate our successes, promote our team, tell our story, and work to build trust with students, staff, and our community. I am one of many parts needed to work in harmony to foster the positive professional relationships essential for staff and students to feel empowered, to take intentional risks, and to create dynamic learning experiences for all students.
---
Washington
Lacey Griffiths
R.A. Long High School
Longview, WA
Grades: 9–12
Students: 875
Region: Suburban
The focus on culture and climate has always been the bull's-eye in my career. Whether it be gentle persistent pressure applied on staff and students or greeting students each morning, I truly believe that relationships lead to results. From the classroom to administration, if you help students feel connected and they have an advocate, they will perform in all other areas. If we teach them how to be the best version of themselves, then they will become productive members of society. I have helped implement a ninth-grade transition program, a new student center, and a school-wide Advancement Via Individual Determination (AVID), and I also sit on multiple committees to assure all students are represented and supported. This has led to recognition as an AVID Site of Distinction for three years and a Washington State School of Distinction for four years in a row.
---
West Virginia
Jeffrey Lacy
Academy of Careers and Technology
Beckley, WV
Grades: 10–Adult
Students: 505
Region: Rural
My personal success story is one of building and maintaining a school culture that is student-centered—a culture where each student feels and believes that they are safe and they are a vital part of the success of that culture. Students should feel safe and wanted. Each day my goal is to personally speak to and welcome each student as they arrive at school. I continue this goal throughout the day as I visit classrooms, pass students in the hallways, and interact with the students. I believe that students need to feel that my office door is always open for anything they may need to talk about. A critical part of my job is to provide an environment where students feel safe and cared for that is conducive to learning. That is my primary job.
---
Wisconsin
Kathleen Westrich
Ronald Reagan High School
Milwaukee, WI
Grades: 9–12
Students: 1,357
Region: Urban
When I began my position as an assistant principal, I was tasked with creating a more comprehensive program to prepare our students for the ACT exam. My school is an all IB school, and we use this framework for our entire curriculum. Integrating the ACT skills and standards seamlessly into our existing culture was conceptually difficult for us, and there was resistance at many levels. Positive relationships with staff, clear communication, and a student-centered focus allowed me to work with our teams to help mesh the ACT standards into our daily work and create a culture over time that embraces both our existing framework and the ACT skills that are vital for student success in college, career, and life. I firmly believe that building a healthy, positive school culture is the key element for forming a school into a successful environment where students can thrive academically and personally.
---
Wyoming
Daniel Abraham
Jackson Hole High School
Jackson, WY
Grades: 9–12
Students: 713
Region: Rural
Our school recently experienced significant growth and capacity issues. Rather than quickly adjust the master schedule based on structural needs, I recruited a large group of teachers, parents, and students to develop a new master schedule. For over a year this group met monthly, took a dive into the mission and beliefs of our school and researched the many variations of schedules in high schools across the country—pulling the parts and pieces that would fit our school, our expanding population, and our changing demographics. In the end, our group developed a student-focused schedule that met the needs of our students and our building, and each member of the team learned more about the needs of every user group of our school and became an advocate for the work that they owned.