Each of the 50 states, the District of Columbia, the U.S. Department of State Office of Overseas Schools, and the Department of Defense Education Activity will select one middle level and one high school principal to represent their state. State winners are selected from applications submitted to the state associations.
Each state's selection process and deadlines vary. Application information for each state may be found by contacting your state affiliate.
2022 State Principals of the Year
2022 Alabama Principal of the Year
Larry Haynes
Oak Mountain Middle School
Birmingham, AL
Dr. Larry Haynes has served as principal of Oak Mountain Middle School since 2004. Previously, he was assistant principal of Oak Mountain High School for three years and taught U.S. history, English, journalism, and broadcasting at Montevallo High School for 15 years. Under his leadership, Oak Mountain was the first middle school cited by the Alabama Department of Education for "Exceeding the Challenge" in all demographic areas. His school was also recognized by the State Attorney General's Office with the School Safety Award. Oak Mountain students scored among the nation's top 10 middle schools in math and science on the Middle Grades Assessment. He credits a phenomenal faculty and staff, outstanding students, and supportive parents for making Oak Mountain a wonderful place.
---
2022 Alaska Principal of the Year
Mary Fulp
Colony Middle School
Palmer, AK
Principal Mary Fulp is a lifelong Alaskan who has spent 24 years working in education, including 17 years as a principal in the Mat-Su School District. She has been the principal of Colony Middle School for 15 years, where she works to ensure that every student feels valued and seen. She recognizes students' accomplishments through her "Student of the Week" program and invites student representatives to provide feedback on the school through her "Knights of the Roundtable" meetings. She has been an advocate for education throughout her career, serving as past presidents of the Alaska Council of School Administrators and the Alaska Association of Secondary School Principals and as a principal mentor for the Alaska School Leadership Academy.
---
2022 Arizona Principal of the Year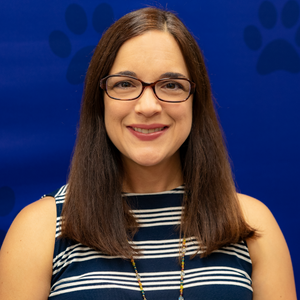 Stephanie Silman
Sahuarita Middle School
Sahuarita, AZ
Stephanie Silman has proudly served in public K–12 education for 22 years. She began her career as a Spanish teacher at Catalina Foothills High School. After earning her administrative certificate, she became the Sahuarita High School assistant principal and in 2009, the Sahuarita Middle School principal, where she has been supporting student success for the past 13 years. She has built school culture through a focus on environmental impact. For example, she established two gardens that provide students opportunities to learn new skills and take ownership of the campus. She was named a Top 40 Award Recipient of the Tucson Business Edge 40 Under 40 Awards and has been a member and officer of the Optimist Club of Green Valley-Sahuarita and the Sahuarita Educational Enrichment Foundation. She is actively involved in the Arizona School Administrators Association and was elected as the middle level secretary and treasurer, president-elect, and president.
---
2022 Arkansas Principal of the Year
Keri Rathbun
Northside High School
Fort Smith, AR
Dr. Keri Rathbun, principal of Northside High School, has worked in education for over 25 years. She started her career as a K–12 music teacher and after five years became a school counselor working with all grades for the following eight years. Since then, she has been an administrator at both the junior high and high school levels. While at Northside, she led the school to become the first Model Professional Learning Community High School in Arkansas. In addition to her work in public schools, she is an adjunct instructor at Arkansas Tech University where she works with aspiring teachers and counselors. She is also a Solution Tree associate, conducting workshops for Professional Learning Communities at Work and Priority Schools.
---
2022 California Principal of the Year
John Briquelet
Whitney High School
Cerritos, CA
John Briquelet is the founding chancellor of Oxford Preparatory Academy's new middle school. He is beginning his 34th year as a public educator and his 16th as a secondary principal, and he has served with distinction as the leader of three other campuses, including Whitney High School, U.S. News and World Report's #1 high school in California and #14 in the nation. While serving the Wildcats, he provided students and staff with impactful anti-bias training and opened access to advanced coursework to all students, thereby creating a more equitable and inclusive school culture that is a model for others across California. Ultimately, he has brought about profoundly positive, systemic change on every campus he has served, improving students' academic performance, increasing graduation and college admission rates, and reducing suspensions and expulsions. He continues to find great joy in his mission to ensure that every student reaches their potential.
---
2022 Colorado Principal of the Year
Bill Summers
Canon City High School
Canon City, CO
Bill Summers is the principal of Canon City High School. A graduate of the school and the United States Air Force Academy, he served 23 years in the Air Force as a C-130 pilot and finished his career as a colonel and vice wing commander at Ali Al Salem Air Base, Kuwait. He spent four years teaching secondary English and coaching girls volleyball and the speech and debate team. In his six years leading Canon City, he's inspired a complete curriculum change to focus on career pathways, capstone projects for graduation, work-based learning within the community, and student-centered experiential learning. He has served on numerous state-level committees and testified twice in front of the state legislature for work-based learning reform.
---
2022 Connecticut Principal of the Year
Donna Hayward
Haddam Killingworth High School
Higganum, CT
Inspired by her own high school principal, Donna Hayward, principal of Haddam Killingworth High School, began her professional career as a high school mathematics teacher. She served as principal/assistant principal in Rocky Hill High School for a decade, during which time she markedly increased Advanced Placement opportunities and standardized test scores and reduced discipline, leading to her presenting effective leadership strategies at the State's annual data conference and the NASSP's national conference. She then served as principal of Suffield High School, where she opened a new Agriscience center and led her school to exceed prior academic performance in all areas. She is now the principal of Haddam Killingworth High School which earned the National Blue Ribbon in her fourth year. She was honored as the Connecticut Assistant Principal of the Year in 2006.
---
2022 Delaware Principal of the Year
Kristina Failing
F. N. Postlethwait Middle School
Camden, DE
Dr. Kris Failing has been an administrator with the Caesar Rodney School District for 19 years, currently leading F. N. Postlethwait Middle School. Previously, she was a special education teacher for the Capital School District and an adjunct instructor for Wilmington University. Postlethwait recently won the National Unified Champion School Banner for Special Olympics and was recognized as an ESPN Top 5 school. While she did not set out to win awards, the work of her students and staff has fostered a strong culture in the school building, which is a testament to the high honors the school has received.
---
2022 DoSOS Principal of the Year
Theressa Smith
Colegio F.D. Roosevelt, The American School of Lima
Lima, Peru
Theressa Smith is in her seventh year as the high school principal of Colegio Franklin D. Roosevelt, The American School of Lima, Peru. She previously served as the high school principal of the American International School of Guangzhou, China, and the Anglo-American School of Moscow, Russia. Before becoming a principal, she worked as an IB Diploma Program Coordinator and taught high school English. Starting her career in British Columbia, Canada, she initially worked as an English and social studies teacher, as well as an Integrated Studies Program teacher for at-risk students. Throughout her career, she has had an unwavering drive to make high school a place where students want to be.
---
2022 Florida Principal of the Year
Adam Lane
Haines City High School
Haines City, FL
Adam Lane has worked in K–12 public education since 1995. He spent 14 years at the high school level, eight years at the middle school level, and one year at the elementary level. During that time, he has held various positions, including teacher, department head, athletic coach, athletic trainer, athletic director, assistant principal, IB coordinator, and principal. Currently, as principal of Haines City High School, he serves 2,800 students, 241 staff members, and six assistant principals. Over the last seven years, he has led his school to a 40% decrease in discipline referrals and a graduation rate increase of 21%. He believes the key to success is in utilizing decision making, relationship building, and positive behavior to create an unforgettable experience while improving staff effectiveness and raising student achievement.
---
2022 Georgia Principal of the Year
LeAnne McCall
Lowndes High School
Valdosta, GA
LeAnne McCall is a dynamic leader who has created a school culture of inclusion and innovation. Under her leadership, Lowndes High School has become a place where 3,100 students and 200 educators build meaningful relationships centered around student success. The implementation of the Crimson Creed, SPARK mentor program, Shop with a Viking, and Sources of Strength are just a few of the student-centered activities she has been instrumental in implementing during her tenure. After working in the private sector, she decided to pursue her calling as an educator, beginning as a middle school teacher and later serving as an assistant principal and curriculum director. As principal, she has proudly led the faculty, students, and community to achieve at the highest levels and to believe that all things are possible.
---
2022 Hawaii Principal of the Year
Laura Ahn
Niu Valley Middle School
Honolulu, HI
Before becoming principal of Niu Valley Middle School, Laura Ahn served as the principal of Kalihi Uka Elementary. Under her leadership, the school won a Blue Ribbon Award in 2018. She also served as the vice principal of Kalani High School, vice principal of Kaʽahumanu Elementary, and a teacher at Makaha and Kauluwela Elementary. She joined Niu Valley Middle School's administration during a challenging period when the school had lost more than half of its veteran teachers. Despite the impact on student performance, she worked to stabilize staff turnover and student achievement, leading to a 100% graduation rate and a 95% attendance rate. The number of licensed teachers also increased by nearly 10 points, reaching 100% for two consecutive years.
---
2022 Idaho Principal of the Year
Moss Strong
Homedale Middle School
Homedale, ID
Moss Strong has served as principal of Homedale Middle School since 2017. She started her education career in 1997 teaching middle school physical education and health in Middleton, ID. In 2002, she transferred to Caldwell High School teaching weight training and physical education. In 2007, she took on the role of assistant principal of Caldwell. In 2010, she was recruited to take over a middle school that was identified as underperforming. Her focus was on building school culture and staff leadership, and she quickly turned the school around in two years. Now at Homedale, she focuses on culture to create an environment that staff and students want to be a part of. In her time there, test scores have tripled at the proficiency level.
---
2022 Illinois Principal of the Year
Keith Wood
Brooks Middle School
Bolingbrook, IL
Dr. Keith Wood is in his 12th year as principal of Brooks Middle School. His school serves approximately 1,100 6–8th grade students from diverse backgrounds and also houses the district's bilingual program. At Brooks, he has promoted equity and relationship-building, in part by inviting staff to join an equity design team to deepen equity-based practices across the school. Under his leadership, his school has partnered with the Will County Health Clinic to launch an on-site health clinic and partnered with Heart Haven Outreach to support student social-emotional health and well-being. In addition to his principal responsibilities, he serves as co-chair of The Principals' Center Advisory Board and has served as a facilitator for the Leadership Evolving Vision summer institute at Harvard University.
---
2022 Indiana Principal of the Year
Michael Cox
Oklahoma Aviation Academy at Norman Public Schools
Crawfordsville, IN
Michael Cox is currently the dean of students at Noblesville High School. During his 27 years in education, he has been a middle school social studies and computer teacher, athletic and academic coach, athletic director, dean of students, high school assistant principal, and high school principal. He is firmly committed to the belief that all students can learn and that a caring, connected adult can help turn a student's life around. He applies the principles of educational neuroscience to connect with students, increase their resiliency, and help them better regulate their stress response.
---
2022 Iowa Principal of the Year
Jeremy Jones
Holmes Junior High School
Cedar Falls, IA
Jeremy Jones has been the principal of Holmes Junior High School in the Cedar Falls Community School District since 2016. He began his career as a teacher and coach at Iowa City West High School in 2002. In 2011, he took his first position in school administration as the dean of students and director of activities at South Tama Middle School for two years. He then served as the associate principal and director of activities of South Tama High School and Peet Junior High School before transitioning into his current role. He and his staff are committed to academic excellence, helping Holmes consistently earn a "High Performing" school rating on the Iowa School Report Card and the highest composite score of all junior high schools statewide.
---
2022 Kansas Principal of the Year
Caleb Smith
Newton High School
Newton, KS
Caleb Smith became principal of Newton High School in 2020 after leaving the Valley Center School District, where he'd worked since 2013. During his time in Newton, he has implemented multiple initiatives aimed at improving school culture as well as strengthening school bonds. He spearheaded the creation of a student advocacy group to give students more of a voice in the district. He organized the Sunshine Club, a group of students that undertakes positive actions within the district as well as the community at large. And he's also a regular face at most high school events with a camera in hand. Such work has helped local publications highlight students' stories and successes.
---
2022 Louisiana Principal of the Year
Ronnie Harvey
Washington Marion Magnet High School
Lake Charles, LA
Ronnie Wayne Harvey, Jr. has worked in education for 17 years serving in multiple leadership roles, while receiving numerous accolades. Previously, he was the principal of Washington Marion Magnet High School and the Calcasieu Parish Alternative Site. He aspired to shift the climate and culture of the schools, empowering the surrounding community simultaneously. In less than two-years as principal, he led Washington Marion to increase its school performance score by 15%, and has since presided over increases in enrollment, graduation rate, and student readiness for college and career. He was recently promoted to Administrative Director of Special Services and Alternative Programs in the District of Calcasieu Parish in Lake Charles, LA.
---
2022 Maine Principal of the Year
Paula Callan
Messalonskee High School
Oakland , ME
Paula Callan is the proud principal of Messalonskee High School. She began her educational career as a high school special education teacher and field hockey coach 39 years ago. She won the 2016 Assistant Principal of the Year. Throughout her 29 years as a school leader, her primary focus has always been to do what is best for students. In recognition of her outstanding leadership, she is the first educator to win both the Maine Principal of the Year award and Maine Assistant Principal of the Year award, which she won in 2016. Since becoming an administrator, she has been involved with the Maine Principals' Association as a committee member, chairperson, board member, and for the past two years as Board President.
---
2022 Maryland Principal of the Year
James Allrich
Argyle Middle School
Silver Spring, MD
James Allrich, principal of Argyle Magnet Middle School of Digital Design and Development for the past seven years, is a student-centered, anti-racist leader committed to ensuring the success of each child through high expectations, collaboration, and equitable access. Previously, he served as a secondary administrator for six years and a math teacher for 11 years. Born in Newark, NJ, he is proud of his Haitian heritage and has leveraged his experiences to create equitable and anti-racist practices in his school. This year, after discovering that male students of color were disproportionately late to class, he revamped practices to help them feel more welcomed in their classrooms. He also supports students and educators outside of his school by serving on the Board of Directors for the Montgomery County Association of Administrators and Principals (MCAAP), and he leads MCAAP's Middle School Principals Professional Learning Community. In 2019, he was named his district's English Language Development Principal of the Year, and in 2022, he was awarded the Dr. Edward Shirley Award for Excellence in Educational Administration and Supervision.
---
2022 Massachusetts Principal of the Year
Hugh Galligan
Norwood High School
Norwood, MA
Dr. Hugh Galligan is in his fifth year as principal of Norwood High School. He began his career as an English and special education teacher in the Boston Public Schools. Previously, he served as an assistant and associate principal in Hanover, MA. He has also coached football, track and field, and rugby. He recently led Norwood through a yearlong collaborative journey to redesign its schedule to address four core needs: educator collaboration time; personalized learning time for students; career preparation and project-based learning integration; and choice and voice for students. Now in its second year of implementation, the redesign has helped students and staff learn and grow.
---
2022 Michigan Principal of the Year
Nicole Carter
Novi High School
Novi, MI
Nicole Carter has 23 years of experience in education, serving as a teacher, dean of students, assistant principal, and principal of Novi High School. Carter has earned the Michigan Lottery African American Educator of the Year award and was recognized by the Oakland County Coordinating Council Against Domestic Violence. She has held a series of events to establish a sense of belonging and joy with her students, including writing stressful words on old vehicles that students literally crushed to symbolize "crushing the stigma." She serves as the president of the Kensington Lakes Activities Association and as the vice president of the Representative Council of the Michigan High School Athletics Association.
---
2022 Minnesota Principal of the Year
Nathaniel Messick
Fertile-Beltrami Public School
Fertile, MN
Nathaniel Messick has been in education for 24 years and is currently the principal of Fertile-Beltrami Public School. He began his career in education in 1998 as a high school life science teacher to 7–12th grade students at Norman County East High School in Twin Valley, MN, where he taught for 16 years. While teaching at Norman County East, he also coached baseball, volleyball, football, basketball, and Knowledge Bowl. In 2014, he started in his current role, reinvigorating his staff's professional learning communities and bringing more authenticity to students' academic work. Under his leadership, Fertile-Beltrami has been named a Reward School multiple times by the Minnesota Department of Education and a Blue Ribbon School by the U.S. Department of Education.
---
2022 Mississippi Principal of the Year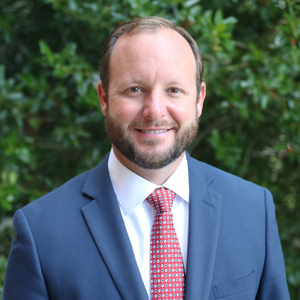 Brett Robinson
Clinton High School
Clinton, MS
Brett Robinson, lead principal of Clinton High School, began his career as an educator in January 2004 as a science teacher at the Clinton Alternative School. Although his tenure there lasted only six months, the experience opened his eyes to the needs of students and the importance of building positive and meaningful relationships with them. The following fall he began teaching science and coaching football at Clinton High School, his alma mater. In 2012, he was named the career and technical education director for the Clinton Public School District. He served in this role for five years working with all stakeholders to rebrand these programs and institute the career academy model. In the spring of 2017, he transitioned into his current role where he continues serving the students, staff, parents, and Clinton community in a positive and meaningful way.
---
2022 Missouri Principal of the Year
April Adams
Liberty High School
Liberty, MO
Dr. April Adams started her second career in 1996 as a special education teacher. After working at both the elementary and secondary levels in a variety of instructional settings, she became the assistant principal of the Alternative School in 2002. In 2004, she transitioned to Liberty High School and supported programming, professional development, and student success and was promoted to principal in 2009. Throughout her career, she has worked to ensure that every person–adult or child–feels seen, heard, and valued. At Liberty, she has focused on mental health, bringing in two emotional-support canines, providing faculty access to a mental health professional on-site, and embracing a culture of play in her classrooms and programming.
---
2022 Montana Principal of the Year
Jeff Uhren
Billings Senior High School
Billings, MT
Jeff Uhren has worked in Billings Public Schools for 25 years and is currently the principal of Billings Senior High School. He served as a math teacher, football coach, and girls softball coach from 1998 to 2005. He then began his school administration career as an assistant principal of Billings High in 2005, remaining in this position until 2016. He was named the Assistant Principal of the Year in 2008, and he became principal in 2016. He works hard to develop and promote learning for all in a safe and positive school climate.
---
2022 Nebraska Principal of the Year
Brian Fleischman
Overton Public School
Overton, NE
Brian Fleischman has led Overton Public School as the principal and activities director since 2008. He began his education career as a math teacher in 1998 at Cedar Bluffs Public School. While there, he coached golf and boys basketball for 10 years. He continued coaching golf at Overton, with the team winning two state runner-up titles and one champion title in the last 10 years. He fosters strong relationships, by taking a "Principal Birthday Selfie" with his students on their special day and posting them to Twitter. He is also an active member in the Nebraska State Association of Secondary School Principals, having served on the executive board for the past eight years as a region president and as the membership coordinator.
---
2022 Nevada Principal of the Year
Zachary Robbins
Cheyenne High School
North Las Vegas, NV
Dr. Zachary Robbins is the principal of Cheyenne High School. He began his administrative career as principal of the Academy of Public Service High School in Boston, MA, during which time the school became the fourth most improved school in the state and was designated a "distinguished practice" school by the Boston College Lynch School of Education. After earning his doctorate, he became the principal of Marvin Sedway Middle School in Las Vegas. Marvin Sedway improved from a one-star to a three-star school in one year of his leadership. He then transitioned to his current role, where he and his Cheyenne team established the first restorative justice program in Nevada, reducing the school's exclusionary discipline rates. After one year of his leadership, Cheyenne earned (and maintained) the highest graduation rate in its history. He is the author of the book Restorative Justice Tribunal: And Ways to Derail Jim Crow Discipline in Schools.
---
2022 New Jersey Principal of the Year
Stella Nwanguma
Winslow Township Middle School
Atco, NJ
Stella Nwanguma is the highly motivated and dedicated principal of Winslow Township Middle School. She taught for 17 years in the Camden City School District and was recognized in 1995 as the Lanning Square Elementary Teacher of the Year. After successfully teaching at the elementary, middle, and high school levels, she realized that she was ready to serve in administration. She has led her staff and students for the past 13 years in her current role. She was recently awarded the 2022 Winslow Township School District Superintendent's Trailblazer Award. Winslow was also recognized as a Green Ribbon School by the State of New Jersey and was a 2021 U.S. Department of Education Green Ribbon School Award recipient. She continues to demonstrate enormous energy, passion, and endless Winslow pride.
---
2022 New Mexico Principal of the Year
Rocky Torres
Farmington High School
Farmington, NM
Rocky Torres was born and raised in Farmington, NM, where he leads Farmington High School, his alma mater. He taught mathematics in San Antonio, TX, and at Farmington High School while he completed his masters in educational leadership and policy studies. He spent six years as the principal of Vista Nueva High School in Aztec, NM, before taking on his current position last year. He has built a strong school culture for students returning to in-person learning, and the school has graduated more students than it did in the last 20 years.
---
2022 New York Principal of the Year
Mark Erlenwein
Staten Island Technical High School
Staten Island, NY
Mark Erlenwein is the principal of Staten Island Technical High School, one of New York City's eight esteemed specialty high schools. He is a dynamic education leader who uses pop culture, creativity, innovation, collaboration, and technology to compassionately lead in connecting the dots between high school, college, and career. An alumnus of the school, he started working there in 1997 as a STEAM teacher and in 2005 transitioned to the role of assistant principal, where his journey of reimagining the high school experience began. He and his staff reimagined his school's conditions for nurturing students' genuine love for learning beyond the earning of grades through project-based learning and restorative grading practices. In addition to New York Principal of the Year, he is the 2018 Cahn Fellow at Columbia University.
---
2022 North Carolina Principal of the Year
Elena Ashburn
Needham B. Broughton Magnet High School
Raleigh, NC
Elena Ashburn became principal of Needham B. Broughton High School in 2017, after serving as a Teach For America teacher, high school assistant principal, and middle school principal. As principal of East Garner Middle School, she led the school in exceeding expected growth targets for the first time and moving the school out of low-performing status in 2016. At Broughton, she has helped the school achieve the highest student graduation rate in Broughton's history three years in a row, increased the ninth-grade promotion rate by nearly 50%, and improved teacher retention to its highest rate ever. In 2021, she was named the North Carolina Wells Fargo Principal of the Year and received the UNC Distinguished Alumna Award.
---
2022 North Dakota Principal of the Year
Tonya Hunskor
TGU Granville School
Granville, ND
Tonya Hunskor has 28 years of experience in education, serving as the K–12 principal and athletic director of the TGU Granville School for 21 years before her retirement in May. She is continuing her work as an education leader by serving as a school support specialist for North Central Education Cooperative, as well as working with school principals through the North Dakota Council of Educational Leaders Mentorship Program. Educational leadership has always been a passion of hers, and she is excited to focus on helping school leaders navigate the principalship. She is a third-generation education leader; her grandmother taught in a one room schoolhouse, and her father was an elementary principal.
---
2022 Ohio Principal of the Year
Monica Asher
Chagrin Falls High School
Chagrin Falls, OH
Monica Asher is a 14-year high school administrator and currently serves as the principal of Olentangy Orange High School. Previously, she served as the principal of Chagrin Falls High School, assistant principal of Rocky River and Avon Lake High Schools, and athletic director of Huron High School where she was the first woman in district history to fill that role. At Chagrin Falls, she guided her staff through a cultural renovation, working together to recognize their strengths, remove toxic practices, and create spaces for new ideas. This led to a newfound culture in which both students and staff felt safe, valued, and supported. She shares her knowledge and experience by presenting at conferences and by serving as a mentor in Ohio's Administrators Mentoring Program. She serves on the Board of Directors for the Ohio Association of Secondary School Administrators (OASSA) as the Diversity-At-Large representative. She also chairs the OASSA Women's Leadership committee and sits on the Ohio Department of Education's Educator Standards Board.
---
2022 Oklahoma Principal of the Year
Terry Adams
Bixby High School
Bixby, OK
With 26 years of experience in education, Terry Adams serves as the Director of the Oklahoma Aviation Academy at Norman Public Schools, a STEM Academy themed around aviation and aerospace. Previously, he was the Principal of Bixby High School and Will Rogers Junior High in Claremore, OK. At each school, he has built solid and supportive school cultures, leading Bixby High School to be recognized as a Great Expectations Model School for five consecutive years, the only high school in Oklahoma to achieve this designation. He is passionate about providing students opportunities to explore college and career pathways by ensuring that academic opportunities, experiences, and relationships in the school and community allow students to achieve their goals for postsecondary success.
---
2022 Oregon Principal of the Year
Michelle Jonas
Crook County High School
Prineville, OR
Dedicated to her students and school, Michelle Jonas has proudly served the Crook County School District for 19 years, currently as principal of Crook County High School. She began her teaching career at Madison Middle School in Eugene, OR, teaching mathematics. Upon completion of her master's degree, she moved to Central Oregon in her current district. She spent four years as an assistant principal and the past 10 years as principal of Crook County High School. During her time there, she has focused on improving school culture, leading to an increase in graduation rates from 59% in 2013 to over 98% in 2021. She has always approached adversity with a deep belief that it was directing her to something better. That "something better" became a laser-focused approach to building an outstanding culture and to improving student outcomes. She is motivated by her deep desire to positively impact students, and she encourages her staff to be the best.
---
2022 Pennsylvania Principal of the Year
Ryan Caufman
Central York High School
York, PA
Ryan Caufman has been a teacher and administrator in Pennsylvania for the past 24 years, including 14 years as principal and two years as assistant principal of Central York High School. Previously, he was a secondary mathematics teacher and assistant principal in the West Shore School District. As the leader of Central, he worked with his school community to develop a culture that encourages student and staff agency. He is also an officer in the Pennsylvania Army National Guard, serving proudly for the past 21 years.
---
2022 Rhode Island Principal of the Year
Scott Barr
Classical High School
Providence, RI
Scott D. Barr is entering his 15th year as principal of Classical High School. Previously, he served as assistant principal of Cranston High School, where he was also the department head in social studies. Under his leadership, Classical has been ranked in the top 100 schools by U.S. News and World Report and has earned Blue Ribbon status since 2017. Recently, he integrated a full-time social worker with several student support teams to successfully address students' mental health issues after the pandemic. Beyond school leadership, he serves on the Principals Committee on Athletics for the Rhode Island Interscholastic League.
---
2022 South Carolina Principal of the Year
Andrew McMillan
Chapman High School
Inman, SC
Dr. Andrew McMillan, principal of Chapman High School, is an accomplished educator with 17 years of experience, including 10 years as a K–12 administrator. His core values are simple: Love kids, be professional, and lead a school in which the community takes pride. Within those core values, he fosters an environment at Chapman that prepares students for life after high school in what he calls the four Es: Entrepreneur, Enrolled, Enlisted, or Employable. Under his leadership, Chapman High School was named a 2020 National Blue Ribbon School and recognized as an Exemplary High Performing School. He was selected as the 2019 Outstanding Principal of the Year by the South Carolina Art Education Association.
---
2022 South Dakota Principal of the Year
Collin Knudson
Tea Area High School
Tea, SD
Collin Knudson is in his 10th year as principal of Tea Area High School. He began his career in education teaching middle school and high school math, English, and computer science courses in Flandreau and Tea Area Middle and High School. His first position in administration was as a middle and high school principal in Kimball, SD. At Tea Area, he has implemented a Freshman Academy, successful social-emotional learning strategies, a "Student Connections" check, and he hired a graduation coach to create a positive school culture and help students succeed. He supports the leadership of his peers through his role as president of the region 6 South Dakota Association of Secondary School Principals. His district recently passed a bond that will nearly double the size of his school and greatly enhance learning conditions for the arts, academics, and athletics at the high school.
---
2022 Tennessee Principal of the Year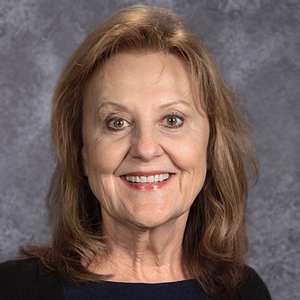 Pam Vaden
Ravenwood High School
Brentwood, TN
For the past 20 years, Dr. Pam Vaden has lived her lifelong dream of being an educator as the founding principal of Ravenwood High School. Both of her parents were community leaders in her small, rural city in North Dakota. She learned valuable lessons from them about creating and building a vision and mission with the community to reach a common goal. During her early years in education, she taught U.S. government in San Antonio, TX, and Brentwood, TN, emphasizing the importance of studying the Constitution as a living document. Over the last 20 years, Ravenwood's collaborative vision has been its strategy for shared leadership and student success. In 2015, Ravenwood earned the National Blue Ribbon Award for Excellence and continues to be top ranked in America's Best High Schools.
---
2022 Texas Principal of the Year
David Arencibia
Colleyville Middle School
Colleyville, TX
Dr. David Arencibia has taught, coached, and served as an administrator at all secondary levels in his 22 years of education. As an assistant principal, he was named the Texas Region 11 Assistant Principal of the Year. He is principal of Colleyville Middle School, which has received several accolades and distinctions under his leadership, including being named a Texas School to Watch, a Nationally Recognized Model Campus, and a National PTA School of Excellence. Under his leadership, the school has reached some of the highest academic scores in several subject areas in school history. He has helped build the partnership between the PTA and school, obtaining the highest participation numbers in school history for three years consecutively, with more members than there are students. He helps his school achieve excellence by focusing on the core values of positivity, team, strengths, and growth mindset. By modeling these core values, the school encourages students to excel both inside and outside of the classroom.
---
2022 Utah Principal of the Year
Mindy Robison
Midvale Middle School
Midvale , UT
Mindy Robison has served the last five years as principal of Midvale Middle School. She began her career in education in 1995 teaching math and social studies. After 13 years,she became a math specialist for her district, discovering her love of working with adults as a coach and mentor. She then went on to serve as principal of an elementary school. At Midvale, she has spearheaded initiatives to increase achievement and engagement of a diverse student body. She was honored in 2021 as the Utah Association of Career and Technology's Administrator of the Year. She loves middle schools and focuses on allocating resources to help students, solving complex situations, collaborating with stakeholders, and creating a positive learning environment.
---
2022 Vermont Principal of the Year
David Schilling
Danville School
Danville, VT
David Schilling has served as principal of Danville Middle and High School, a small rural Pre-K–12 school since 2018. Previously, he was the single Pre-K–12 principal of Cabot School for three years, working with a mix of students ages 3–18. Prior to becoming a principal, he created and implemented a technical education program at Cabot in cooperation with the school's regional career and technical education center. His students opened a fully functioning coffee shop on the school's campus, constructed a public river access point, and produced several live shows, both on-campus and on the road. He followed a non-traditional path to school leadership, working in the field of outdoor education for nearly a decade and leading numerous outdoor expeditions across the country, from the Colorado River to New Hampshire's White Mountains.
---
2022 Virginia Principal of the Year
James Garst
Andrew Lewis Middle School
Salem, VA
James Garst has served as principal of Andrew Lewis Middle School since 2017. Previously, he taught chemistry and biology at Salem High School. With the return of students to in-person learning, he created a "House System" based on the Ron Clark Academy model to foster a better sense of belonging and community throughout the school. This includes implementing processes, such as an advisory period, that allow students to feel a sense of belonging. Garst has recently shared his knowledge with his peers as a speaker at the Virginia Middle School Association and the Virginia Association of Secondary School Principals annual conferences.
---
2022 Washington Principal of the Year
Brad Wilson
Chelan High School
Chelan, WA
Brad Wilson recently completed his sixth year at Chelan High School after serving as Chelan Middle School Principal for three years. Prior to joining the Lake Chelan School District, he enjoyed 11 years in the Grand Coulee Dam School District and served as Lake Roosevelt High School Principal for the last two. Under his collaborative and empowering leadership, the staff has worked very intentionally to make sure all students feel like they have a school where they belong and are cared for. Recently, he added a Chicano Studies class and additional college-level courses based on community, staff, and student feedback as a means to have more equitable dual-credit course enrollment.
---
2022 West Virginia Principal of the Year
Cassandra Porter
John Marshall High School
Wheeling, WV
Cassie Porter, principal of John Marshall High School, started her first administrative career by taking a leap of faith and accepting an assistant principal position. Within four short years, she was leading Sherrard Middle School where she and her team created a hands-on learning environment thanks to a fabrication lab and maker space grant. In 2015, after five years at Sherrard, she was promoted to head principal of John Marshall High School. There she brought her practices from Sherrard and implemented the first MIT certified fabrication lab in the state and expanded on her successful engagement learning strategies. This project was partially funded by a $300 Innovation Grant. In 2018, she was named as an Outstanding Educational Leader for Project Lead the Way.
---
2022 Wisconsin Principal of the Year
Anuradha Ebbe
Cherokee Heights Middle School
Madison , WI
Dr. Anuradha Ebbe serves as principal of Cherokee Heights Middle School. At Cherokee, she and her team focus on addressing the root cause of disparities and learning gaps by disrupting racist beliefs and inequitable systems. Previously, she served as principal of Shorewood Hills Elementary School. Under her leadership, Shorewood Hills received the National Blue Ribbon Award for Academic Achievement, the National Welcoming Schools Seal of Excellence, and an equity award from the United Nations. In 2021, she was selected as one of the most influential Asian Americans in Wisconsin. She has also received numerous awards as a teacher. She continues engaging in professional learning to further her expertise and serves on Harvard University's Principal Center Advisory Board supporting principal professional learning.
---
2022 Wyoming Principal of the Year
Ryan Mackey
Douglas High School
Douglas, WY
Ryan Mackey is the principal of Douglas High School and is beginning his ninth year as a school administrator. He has been in education for 16 years and began his career teaching social studies while coaching football, basketball, and track. After teaching and coaching for seven years, he moved to Douglas as the middle school assistant principal and athletic director. He became the principal of the middle school in 2016. In 2019, he was named the principal of Douglas High School. He is passionate about continuous learning as well as creating and maintaining a transformative school climate and culture.