Each of the 50 states, the District of Columbia, the U.S. Department of State Office of Overseas Schools, and the Department of Defense Education Activity will select one middle level and one high school principal to represent their state. State winners are selected from applications submitted to the state associations.
Each state's selection process and deadlines vary. Application information for each state may be found by contacting your state affiliate.
2023 State Principals of the Year
2023 Alabama Principal of the Year
Daniel Barrentine
Skipperville, AL
George W. Long High School
In 2023, Daniel Barrentine, a Huntsville native, celebrated his sixteenth year in education by being honored as Alabama's Principal of the Year. With a rich academic background from the University of Alabama and advanced degrees in Educational Leadership from Troy University, Daniel's journey started in the classroom, where he taught middle and high school History and coached football and basketball. In 2013, he stepped into administration, serving six years as Assistant Principal at D.A. Smith Middle School in Ozark. Currently, he marks his fourth successful year as the Principal of George W. Long High School in Skipperville, showcasing his dedication and prowess in shaping young minds.
---
2023 Alaska Principal of the Year
Charles TenBroeck, III
Barrow, AK
Eben Hopson Middle School
Beginning his educational journey in Michigan in 2001 as a high school science teacher, Dr. Charles W. TenBroeck, III brought his passion for teaching to the Arctic when he relocated to Barrow, Alaska in 2014. At Eben Hopson Middle School, he not only inspired 6th and 7th graders with science but also led as the head coach for both football and basketball teams. After showcasing exemplary leadership skills, Dr. TenBroeck swiftly ascended to Assistant Principal in 2017, and by the following year, he took the helm as Principal. After dedicating nine transformative years to Eben Hopson Middle School, Dr. TenBroeck is set to embrace a new challenge in 2023: leading Barrow High School, further cementing his commitment to the Barrow community.
---
2023 Arkansas Principal of the Year
Ahna Davis
Cabot, AR
Cabot Freshman Academy
Ahna Davis, a dedicated educator for 24 years, now heads Cabot Freshman Academy as its Principal. With an enduring vision to create an environment promoting students' well-being, her journey started as a high school history teacher and coach. Ascending the ranks, she transitioned into administration in 2012 within the Cabot School District. Notably, Ms. Davis played a pivotal role in launching one of Arkansas's first standalone freshman academies. Under her watch, the Academy flourished, adopting significant initiatives like the College Board Pre-AP for All, the ADE/Solution Tree PLC at Work Cohort 6, and participating in the University of Arkansas's grading practices study. She's introduced impactful programs like Adulting Day, Mock Interview Day, and the pioneering Commitment to Graduate (C2G) program. Recognized for her outstanding leadership, Cabot Freshman Academy earned a spot on the 2022 Arkansas Department of Education's "Schools on the Move Towards Excellence" list. Above all, her pride lies in the 98% of students leaving CFA with their ninth-grade credits intact, setting them on a clear path to graduation.
---
2023 California Principal of the Year
Morgan Smith
Huntington Beach, CA
Marina High School
Over the past 16 years, Dr. Smith has emerged as a transformative leader in the realm of education. Beginning as one of California's pioneering 3D animation teachers, his ascent led him to serve as Assistant Principal at Costa Mesa HS and later as Principal at Dwyer Middle. His leadership at Fountain Valley High School culminated in its recognition as a Knowledge Development site for MTSS within California. Answering a call from his superintendent, Dr. Smith took the helm at Marina HS, where he orchestrated a profound uplift in campus culture, academic prowess, and athletic achievements within just two years. A sought-after speaker, he offers insights on student intervention, restorative practices, and guiding parents through the challenges of social media in today's digital age. His exceptional contributions were aptly recognized when he was named California High School Principal of the Year in 2022.
---
2023 Colorado Principal of the Year
Christopher Page
Highlands Ranch, CO
Highlands Ranch High School
For over a decade, Dr. Chris Page has been a cornerstone of high school administration, with the last nine years dedicated to leading Highlands Ranch High School. As its principal, he's been instrumental in shaping policies, mentoring educators, offering restorative approaches to student challenges, and driving transformative changes throughout the school. Before his administrative journey, Dr. Page imparted knowledge and guidance as a social studies teacher for both middle and high school students, playing a pivotal role in their key transitional phases. His breadth of experience includes the remarkable task of launching both a brand-new middle school and high school. These diverse roles have endowed Dr. Page with a profound understanding of cultivating an enriching school culture and fostering a positive climate for all.
---
2023 Connecticut Principal of the Year
Kristen St. Germain
North Stonington, CT
Wheeler High School/Wheeler Middle School
Residing in Old Lyme, CT with her family, Kristen St. Germain is a passionate educator with a remarkable trajectory. After dedicating 19 years to shaping minds as a 7th grade English teacher, Kristen transitioned to school administration. She's soon to mark her 11th year at Wheeler in North Stonington, CT, leading a 7-12 school with distinction. More than just academic success, Kristen's philosophy revolves around ensuring every student not only thrives but also feels genuinely valued and acknowledged. Her unwavering commitment to fostering an inclusive environment is evident in her every endeavor.
---
2023 Delaware Principal of the Year
David Frederick
Lewes, DE
Beacon Middle School
Starting as a paraprofessional in a specialized school in 1995, Mr. Frederick swiftly embraced his passion for education. Balancing his role with coaching football, he pursued a Master's in Special Education. By 1998, he transitioned to teaching at Rehoboth Elementary and several other institutions as a special education teacher. However, Beacon Middle School became a significant turning point in 2003 when, after just a few months, he stepped up as the assistant principal. This interim role evolved into a seven-year tenure, leading to his promotion as the school's principal—a position he held with distinction for 13 years. Marking a new milestone in 2023, Mr. Frederick has been entrusted with pioneering the role of principal at the forthcoming Fred Thomas Middle School in Lewes, Delaware, set to open its doors in 2024.
---
2023 Georgia Principal of the Year
Chad Stone
Tifton, GA
Tift County High School
A renowned Principal of Tift County High School in Tifton, Georgia, Dr. Chad Stone epitomizes the essence of leadership in education. His credo, "Better Today Than Yesterday," underscores his relentless pursuit of student empowerment. Beyond his professional accolades, Dr. Stone treasures his personal life, celebrating 23 years of marital bliss with Kristy Stone, a fellow educator. Proud parents to Ellie, Mollie, and Brody, their family emphasizes the intertwined values of love, education, and personal growth. This familial commitment echoes in Dr. Stone's principalship, where he champions a school culture that prioritizes every student's well-being and success. Driven by this dual dedication, he not only motivates students to realize their utmost potential but also fosters a nurturing environment for his own children's academic pursuits, truly embodying his #BTTY mantra.
---
2023 Hawaii Principal of the Year
Sharon Beck
Pahala, HI
Ka'ū High and Pahala Elementary School
Since embarking on her teaching career in 1992 at Ka'ū High and Pahala Elementary, Sharon has been a driving force in education. Captivated by the spirit of the Ka'ū community, she aimed to enhance the school's reputation to reflect the area's genuine essence. With a desire to further impact Ka'ū, she became a district resource teacher in 1999, aiding schools across the Big Island. Her dynamic leadership led her to serve as Vice-Principal at Naalehu Elementary by 2003. By 2006, her devotion brought her back to helm KHPES as Principal, a position she fiercely embraces. As a nod to her dedication and prowess, Sharon recently received the 17th Masayuki Tokioka Excellence in School Leadership Award.
---
2023 Illinois Principal of the Year
Steve Diveley
Glen Ellyn, IL
Hadley Jr. High
For nearly two decades, Steve Diveley has been a stalwart champion for middle school education. At the helm of Hadley Jr. High in Glen Ellyn, IL, he's not just a principal but an advocate for dynamic learning. With a resume that spans diverse school districts, Steve is known for pioneering diverse learning opportunities, promoting Project-Based Learning, and driving inquiry-based instruction. Beyond the classroom, he extends a broad spectrum of services to the community. Moreover, his active involvement with the Association of Illinois Middle Schools and the Illinois Principal's Association underscores his commitment to educational excellence.
---
2023 Indiana Principal of the Year
Danny Mendez
Seymour, IN
Seymour Middle School

Dr. Danny Mendez stands at the forefront of transformative educational leadership, especially in high poverty and high EL demographic schools across various levels. As the current principal of Indiana's largest urban high school, his impact is profound. Under his stewardship, his elementary school clinched three national accolades, including the 2010 National Title 1 Distinguished School and the coveted 2016 TAP Founders' Award. Beyond his institution, Dr. Mendez has mentored leadership teams from over 100 schools, targeting both technical advancements and cultural shifts to uplift both educators and students. His own professional journey is dotted with accolades, such as the 2011 Perry Township Administrator of the Year and the 2022 IASP Indiana Middle School Principal of the Year, underscoring his unwavering commitment to educational excellence.
---
2023 Iowa Principal of the Year
Jacob Feldmann
Epworth, IA
Western Dubuque High School
Jacob Feldmann, the dynamic principal of Western Dubuque High School, boasts an illustrious 19-year educational journey. An alumnus of the University of Northern Iowa with a Bachelor's in Business Education and Loras College for his Master's in Special Education, Jacob began as a special education teacher. He later expanded his horizons, teaching business, spearheading the School-to-Work and Work Study programs, coaching, and advising the FBLA. Motivated by a desire for broader impact, Jacob transitioned into administration. After serving as assistant principal for five years, he has held the principal position for six years and counting. Residing in Epworth, Jacob and his wife proudly raise their three daughters, all ardent Bobcats.
---
2023 Kansas Principal of the Year
Todd Dain
Overland Park, KS
Shawnee Mission South High School
With over 30 years in education, Dr. Todd Dain brings a wealth of experience as the Principal of Shawnee Mission South High School since 2015. An Emporia State University alumnus, where he excelled in track and field, and a Doctorate holder from Baker University, Dr. Dain has worn many hats—teacher, coach, and administrator. His journey spans from Blue Valley Southwest HS as Associate Principal to impactful roles at Olathe Northwest HS, Shawnee Mission East, Shawnee Mission West, and Washburn Rural HS. Beyond his academic achievements, he's a celebrated athlete from Silver Lake, Kansas, boasting multiple state championships in football and track. Life off-campus sees him alongside his wife, Dr. Jessica Dain, cherishing moments with their three children: Andie, Ashton, and Brock.
---
2023 Louisiana Principal of the Year
David Schexnaydre
Destrehan, LA
Harry Hurst Middle School
Honored as the 2023 Louisiana Overall State Principal of the Year, Dr. David Schexnaydre leads Harry Hurst Middle School in Destrehan with distinction. A Louisiana native, he earned his credentials from Louisiana State University and the University of New Orleans. Starting as a teacher and coach, he quickly garnered accolades, including the R.K. Smith Middle School Teacher of the Year in 2009 and the Louisiana Middle School Association Outstanding Teacher of the Year in 2011. Since taking the helm at Hurst in 2018, Schexnaydre's transformative leadership in curriculum, growth mindset, and mindfulness has elevated student achievement, wellness, and community engagement. Widely recognized, his insights have graced platforms like Education Week and NASSP. Passionate about education, Dr. Schexnaydre remains a fervent advocate for both educators and students in Louisiana.
---
2023 Maine Principal of the Year
Shawn Vincent
Poland, ME
Bruce M. Whittier Middle School
Maine's 2023 NASSP Principal of the Year, Shawn Vincent, stands at the helm of Bruce M. Whittier Middle School in Poland. A Gordon College alumnus, he delved into teaching in Massachusetts in 1998 before joining Whittier's English faculty in 2004. By 2012, after roles as Dean and Assistant Principal, Shawn was named Whittier's Principal. An active voice in educational leadership, he's part of esteemed associations like the New England League of Middle Schools and has shared insights on Restorative Practices at national stages. Outside the educational realm, Shawn cherishes outdoor moments with his family. An avid runner, he's conquered ten marathons and clinched a Boston Marathon qualifier in 2018.
---
2023 Maryland Principal of the Year
Kimberly Winterbottom
Glen Burnie, MD
Marley Middle School
Principal of Marley Middle School for nearly a decade, Kimberly Winterbottom stands out for her transformative leadership. Infusing classrooms with collaboration, she's revolutionized structures, culture, and strategies to elevate teaching proficiency and boost student outcomes, narrowing achievement disparities. Mrs. Winterbottom's unwavering focus on safety and stellar instruction catalyzed Marley Middle's unprecedented turnaround. The school thrives with data-informed practices, while its uplifting ambiance earns consistent accolades from staff. Recognized as a 2022 district Principal of the Year finalist, Winterbottom's ceaseless commitment extends to her staff, students, and community, underlined by her relentless pursuit of self-improvement and innovation.
---
2023 Massachusetts Principal of the Year
Nicole Bottomley
Wrentham, MA
King Philip Regional High School
With a decade at the helm of Holliston High School, Nicole Bottomley is poised to lead King Philip Regional High School this fall. Her educational odyssey commenced at Framingham High School, serving as a History and Social Science teacher for ten years. Beyond academia, Nicole's multifaceted background includes roles as a mental health counselor and an Emergency Medical Care Instructor. A graduate from Brandeis University, she also holds a Masters in Mental Health Counseling from UMass, Boston, complemented by a Diversity & Inclusion certificate from Cornell. Nicole's distinct leadership shines in her commitment to student leaders, positioning them at the heart of the school's forward-thinking vision. Under her guidance, student agency permeates every facet of the community, enhancing the learning milieu for everyone.
---
2023 Michigan Principal of the Year
Tony Koski
Northville, MI
Northville High School
Tony Koski, Northville High School's esteemed Principal in Michigan, oversees a vibrant community of 2,500 students and a dedicated team of over 150 educators. Hailing from Michigan's Upper Peninsula, this proud "Yooper" not only honed his academic prowess at Lake Superior State University, where he pursued a Bachelor's in Business Administration and showcased his athletic flair in college basketball, but also acquired his teaching credentials from Northern Michigan University. A decade of shaping young minds in Business and coaching in Hartford, Wisconsin led Tony to an administrative trajectory post securing his Master's from Marian University. His leadership at Thornapple Kellogg High School spanned a decade, initially as Assistant Principal/Athletic Director and subsequently as Principal. Alongside his 29-year marital journey with Sandy, Tony cherishes the unique experience of having all three of their daughters educated under his principled watch.
---
2023 Minnesota Principal of the Year
Tom Brenner
Cloquet, MN
Cloquet Middle School
Tom Brenner stands as a beacon of educational excellence in Minnesota, boasting over two decades as a middle school principal. Navigating a diverse student body, with 28% being American Indian and 48% benefiting from free and reduced lunch, Tom's commitment to equity is evident. He champions initiatives celebrating the rich American Indian heritage while fostering an inclusive space for all. His astute understanding of curriculum, particularly in reading and math, has led him to deploy innovative strategies ensuring access to quality education, even with constrained resources. Beyond just an educator, Tom's relentless drive for student success and his standout leadership skills have cemented his reputation as one of Minnesota's most influential school administrators. His indomitable spirit resonates, continually molding and inspiring those fortunate enough to be in his ambit.
---
2023 Mississippi Principal of the Year
Shane Rodgers
Collinsville, MS
West Lauderdale High School

Shane Rodgers is the principal at West Lauderdale High School. With a B.S. in Education and a Masters of Education from Delta State University, Shane embarked on a journey that began as an 8th-grade science teacher and football coach at Olive Branch Middle School in 2004. His passion for education led him to Kosciusko, MS, where he taught Drug Education and excelled as a football and tennis coach at Kosciusko High School. Shane pursued a Specialist of Education in Educational Leadership at the University of Mississippi. His journey led him to administrative roles, first as an assistant principal at Kosciusko Junior High, then at Kosciusko High School. In 2016, he embraced a new chapter as principal at West Lauderdale High School, continuing his dedication to fostering exceptional educational environments.
---
2023 Missouri Principal of the Year
Christine Ries
Hazelwood, MO
Steam Academy Middle School
Hailing from Florissant, Missouri, Dr. Christine Ries has forged an illustrious career within the Ferguson Florissant School District. After earning her Bachelor's in Elementary Education, she dedicated 15 years to shaping young minds as a 5th-grade teacher at Combs Elementary. Her thirst for knowledge saw her garnering a Master's in Education, subsequently delving into a PhD focused on Teaching-Learning Processes, especially in Science Education. Transitioning from the classroom, she served as a Science Instructional Coach, achieving a STEM Certification. Dr. Ries then undertook a leadership role as the interim Director of the Gifted Program. Armed with her Master's in Education Administration, in 2017, she pioneered the STEAM Academy Middle School and acquired her Gifted Certification. Dr. Ries' journey is a testament to her dedication to education and her unwavering commitment to fostering academic excellence.
---
2023 Montana Principal of the Year
Cammie Knapp
Coravllis, MT
Corvallis High School
With a commitment spanning two decades at Corvallis School District, Cammie Knapp's journey from Special Education Teacher to Principal of Corvallis High School is a testament to her dedication and drive. Launching her career in 2001, after earning a Bachelor's degree with a Special Education Endorsement from the University of Montana, she nurtured young minds at both the Primary and High School levels. Expanding her horizons, she pursued a Master's in Educational Leadership, which paved the way for leadership roles as the Academic Dean and then Curriculum Director. Her personal life is equally vibrant, being a proud mother to four daughters, three of whom have flourished academically at Montana universities. Furthermore, her husband enriches the school district as a Health Enhancement Teacher and coach. Cammie's story seamlessly intertwines dedication to education with family, making her an inspiring pillar in the Corvallis community.
---
2023 Nebraska Principal of the Year
Colin Bargen
Utica, NE
Centennial Jr./Sr. High School
Emerging from the University of Nebraska-Lincoln with a Bachelors in Secondary Mathematics in 1998, Colin Bargen's educational journey took a compelling turn. His initial foray into education began at Marysville Jr/Sr High in Kansas, where he combined his passion for teaching math with coaching until 2004. Further enhancing his expertise with a Masters from Kansas State University, he embraced dual roles at Superior Jr/Sr High School, balancing teaching with athletic direction. Since 2008, he's been at the helm of Centennial Jr/Sr High School, shaping futures and crafting visions. A steadfast member of esteemed organizations like the NCSA, NSASSP, and NASSP for 15 years, Colin hasn't just been an observer. He's contributed his insights as a presenter at state conferences and took a legislative stance with NCSA during 2022 & 2023. Mr. Bargen's diverse roles in the educational realm mark him as a multifaceted leader in Nebraska.
---
2023 Nevada Principal of the Year
Derek Bellow
Henderson, NV
Liberty High School
Derek Bellow is a dedicated education leader who has served as the principal of Liberty High School since 2014. Under his guidance, the school has achieved remarkable progress in AP and dual enrollment course offerings, with increased student enrollment and pass rates. Particularly noteworthy is his success in significantly enhancing the participation of African-American and Latino students in these courses. Responsible for overseeing a comprehensive public high school catering to 3,250 students in grades 9-12, Mr. Bellow collaborates with 144 teachers and 83 support professionals to provide the Henderson community with the highest quality education. His passion for empowering students and families through education shines through in his daily commitment to this important work.
---
2023 New Jersey Principal of the Year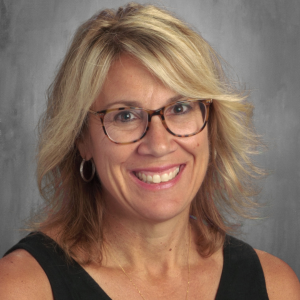 Mindy Milavsky
Lawrenceville, NJ
Lawrence Middle School
In the heart of Mercer County, NJ, Dr. Mindy Milavsky, the esteemed principal of Lawrence Middle School, has weaved over 30 years of educational expertise into crafting a sanctuary of learning imbued with compassion, empathy, and kindness. Committed to an elevated educational paradigm, she melds rigorous academic standards with nurturing students' socio-emotional facets. This visionary approach has birthed groundbreaking curricula and fostered community engagements, earning Lawrence Middle School 9 Promising Practice Awards and the prestigious title of a NJ State School of Character. But Dr. Milavsky's impact doesn't wane post-school hours; she also enlightens aspiring administrators as an instructor for the nationally acclaimed NJEXCEL program, instilling in them a passion to lead with heart and purpose.
---
2023 New Mexico Principal of the Year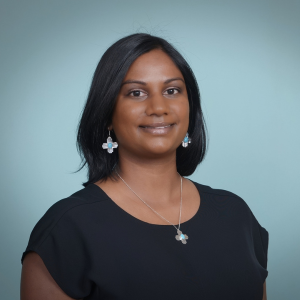 Denisha Moodley
Pecos, NM
Pecos Middle School
Denisha's leadership, deeply anchored in South Africa's "Ubuntu" philosophy, underscores the interconnectedness of humanity and the vital need to champion holistic well-being. Drawing from her diverse teaching experiences across states like NC, OR, AZ, and NM, she has gleaned insights into the transformative power of dynamic leadership and the pitfalls of static ones. A staunch advocate for culturally-relevant pedagogies, Denisha actively fosters authentic stakeholder relationships, spotlighting their strengths and spurring growth. Her impact as an assistant principal at Newcomb schools earned her the "Lead Award" in 2019, while her pioneering Math and ELA initiatives as Pecos Middle School's principal have remarkably uplifted student performance. The 2023 SWING PHI SWING "Sister of the Year Award" also lauds her unwavering commitment to community service. Zealously aligned with New Mexico's ethos, "Crescit Eundo", Denisha continually propels education forward, ensuring "It Grows As It Goes".
---
2023 New York Principal of the Year
Richard Keeler
Ilion, NY
Central Valley Academy
Hailing from Mohawk, New York, Richard Keeler's life is a testament to unwavering commitment to his community. A stellar three-sport athlete at Mohawk High School, Richard shone in football and wrestling. This sporting prowess continued at Utica College, where he not only played football but also achieved academic distinction, graduating in 2002. He began impacting young lives as a Math teacher at Ilion High School and contributed fervently as a coach in football, wrestling, and track. Transitioning to educational leadership, Richard first showcased his administrative acumen as Assistant Principal at Central Valley Academy, where he now proudly concludes his eighth year as Principal. Beyond his professional endeavors, Richard cherishes his role as a husband and father to three radiant children. Truly, Richard Keeler is the heartbeat of his community.
---
2023 North Carolina Principal of the Year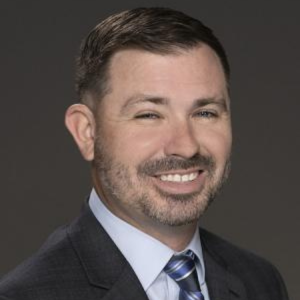 Patrick Greene
Snow Hill, NC
Greene Central High School
Dr. Patrick Greene, a proud alumnus of East Carolina University and recipient of the North Carolina Teaching and Principal Fellowships, has an illustrious career marked by transformative leadership. His tenure as principal at Greene County Early College culminated in its recognition as a National Blue Ribbon school. Now at the helm of Greene Central High School since 2013, Dr. Greene's unwavering commitment to education shines. While there, he earned both his Educational Specialist and Doctor of Education degrees, highlighting pathways to higher education for undocumented Latinx students. Under his stewardship, Greene Central rebounded from low performance to being christened North Carolina's first comprehensive STEM School of Distinction. In 2022, his exemplary service was acknowledged with the Wells Fargo North Carolina Principal of the Year accolade. Dr. Greene's enduring mission remains clear: championing equity and broadening horizons for students in rural schools.
---
2023 North Dakota Principal of the Year
Ryan Hanson
Devils Lake, ND
Devils Lake High School
With 31 years in education, Ryan Hanson stands as a stalwart figure in the community, dedicating 19 of those years as the principal of Devils Lake High School Firebirds. A proud alumnus of Valley City State University and the University of North Dakota, Hanson commenced his journey as a math and science teacher, leaving imprints in Center and Crosby, ND, before anchoring in Devils Lake. After just six years, he ascended to the principal role, all the while coaching an array of sports and guiding diverse student activities. As principal, he's sculpted a culture anchored in relationship-building, championing advocacy, resilience, and a growth mindset. Outside the academic realm, Ryan shares his life with his wife, Heidi, a kindergarten teacher, their four children—Carlie, Macy, Parker, and Gabby—and the newest addition, their granddaughter, Willow.
---
2023 Ohio Principal of the Year
Robert Knisely
Perry, OH
Perry Middle School
Robert Knisely is an inspiring and captivating educator leading the way as the principal at Perry Middle School in Ohio. With a tenure in the district since 2010, Mr. Knisely's transformative impact has been truly remarkable. A trailblazer in STEM education, he was a key member of the inaugural STEM Leadership Academy through the Ohio STEM Learning Network, which led to the establishment of a groundbreaking STEM pathway at his school. Perry Middle School's excellence hasn't gone unnoticed, earning the distinguished title of a Spotlight School by the Ohio Personalized Learning Network for its Connected/Authentic Learning Academy, a visionary approach that blends personalized and authentic learning experiences for students in grades 5-8.
---
2023 Oklahoma Principal of the Year
Ron Sunderland
Woodward, OK
Woodward High School
Ron Sunderland is an accomplished educator with extensive experience in the field of education. He holds a bachelors degree from Oklahoma State University and a masters degree in Educational Administration from Southwestern Oklahoma State University. A thirty year educator, Ron has dedicated his career to improving educational practices and fostering student success. Throughout his career, he has implemented innovative teaching methods and curriculum enhancements to promote interactive and engaging learning environments. Ron is recognized for his strong leadership skills, effective communication, and ability to collaborate with diverse stakeholders, including students, parents, and faculty members. His commitment to academic excellence and student-centered approaches has resulted in measurable improvements in student achievement and overall school performance at Woodward High School. Ron continues to inspire and empower educators and students, shaping the future of education through his expertise and passion.
---
2023 Oregon Principal of the Year
Jeff Taylor
Mt. Angel, OR
Mt. Angel Middle School
Jeff Taylor is the principal of Mt. Angel Middle School in Oregon. With seven years in the role of principal and twelve years as a school administrator, Jeff has demonstrated a strong commitment to education. Jeff holds a Professional Administrator degree from Portland State University and a Master's degree in teaching from George Fox University. Jeff is also fluent in Spanish and English, enabling him to connect with many students and their families effectively. Under his leadership, the school has cultivated a culture of support, utilizing systems like the Devereux Student Strengths Assessment (DESSA) and the "Belonging Survey" to address students' social and emotional needs. Regular advisory classes and initiatives such as "Character Strong" further enrich the school's environment. One exceptional aspect of Jeff's leadership is his dedication to student attendance. He personally contacts families of absent students, addressing issues and offering support, and even conducts home visits when necessary.
---
2023 Pennsylvania Principal of the Year
Timothy Wagner
Pittsburgh, PA
Upper St. Clair High School
Dr. Timothy M. Wagner's impressive academic background, includes a Bachelor of Arts in Child Development and Education from Washington & Jefferson College. He furthered his education with a Master of Science in Applied Developmental Psychology and a Doctorate in Education in Administrative & Policy Studies from the University of Pittsburgh. Notably, his doctoral research concentrated on the school experience of child refugees.
Dr. Wagner's passion for education is evident through his diverse roles in the Upper St. Clair School District (Pittsburgh, PA), where he has served as an elementary and middle school teacher, secondary gifted education coordinator, middle school English Language Arts Curriculum Leader, and the Associate High School Principal for Program Planning & Innovation. Currently, he holds the esteemed position of High School Principal.
Beyond his leadership in the education system, Dr. Wagner actively contributes to the academic community by delivering lectures locally, nationally, and internationally. He has also authored numerous publications, encompassing articles and book chapters. Additionally, he imparts his knowledge as an adjunct faculty member in the Education Department at Washington & Jefferson College (Washington, PA).
---
2023 Rhode Island Principal of the Year
Robert McCarthy
Central Falls, RI
Central Falls High School
Robert "Bob" McCarthy has been an educator for 33 years, having taught in Los Angeles, Cartagena, Colombia and Salem, MA. He has served as a principal in three districts in Rhode Island – currently in Central Falls – as well as three years in Rome, Italy. Bob considers the principalship the best job in education. He is constantly amazed by the amazing, creative, resilient students he interacts with daily as well as the compassionate, dedicated and passionate educators he has had the privilege to work with. Bob has made a point to lead in diverse settings, from suburban to urban, from domestic to international. While the locations and families may change, Bob continues to grow through his daily interactions with teachers, students and families and appreciates the unifying role schools hold in communities.
---
2023 South Carolina Principal of the Year
Rod Ruth
Clover, SC
Clover High School
The fact that Rod Ruth is an educator is a testament to educators. Mr. Ruth acknowledges and appreciates the fact that his impact on students is the result of the impact made upon him by educators. A first-generation college student, Mr. Ruth was fortunate to begin his career in Lake City, SC. Mr. Ruth's career in administration started at the very middle school that poured into him as a student. Mr. Ruth's principal experience crosses the elementary, middle and high school levels. Mr. Ruth has served as principal of Clover High School over the last eight years. Clover High School is among the largest and fastest growing schools in South Carolina. A recipient of multiple state wide accolades, Clover High's core principals revolve around a fierce commitment to personalized learning and individual support. Mr. Ruth has been named the 2023 principal of the year by SCASA, SCMEA and SCAAA.
---
2023 South Dakota Principal of the Year
Peter Wilson
Sturgis, SD
Sturgis Brown High School
Peter Wilson is beginning his 28th year in education, 14th year in administration, and ninth year as principal of Sturgis Brown High School. He started his career teaching math and business classes while coaching basketball, football, and golf. His first administrative job came as a high school principal in Upton, Wyoming. He was chosen as Region 7 Principal of the Year in 2018, South Dakota ACTE Principal of the Year in 2019, and is the president-elect of SDASSP. He and his staff are committed to academic excellence and helping students prepare for the next stage in life. He encourages his team to help each other by creating a culture with a family atmosphere where we they are "all in this together," relationships with all stakeholders are essential, and they can help each other succeed.
---
2023 Tennessee Principal of the Year
Dan Jenkins
Clinton, TN
Clinton High
Daniel P Jenkins is a lifelong public school educator, deeply rooted in a legacy of family educators, including a father and grandfather who paved the way. His passion for creating transformative, high-quality schools is unparalleled. Graduating from South Doyle in Knox County, Daniel pursued his undergraduate studies at the esteemed University of Tennessee at Knoxville, followed by stellar graduate work at Lincoln Memorial University, where he graduated Magna Cum Laude. His journey commenced as a teacher at Clinton High School, where he quickly ascended to the roles of assistant principal and athletic director, earning recognition as the state's athletic director of the year in 2015. His transformative leadership continued as principal at Norwood Middle School, garnering the prestigious title of a Reward School by the Tennessee Department of Education. Daniel's crowning achievement, however, was his return to CHS as principal, a cherished honor matched only by his devotion as a loving husband to an incredible school counselor and a devoted father to two remarkable kids and students.
---
2023 Texas Principal of the Year
Zack Kleypas
Pflugerville, TX
Pflugerville High School
Zack Kleypas boasts an illustrious 10-year tenure as an esteemed administrator within the Pflugerville ISD, a journey that brims with accomplishments and inspiring leadership. Starting his administrative voyage as the assistant principal at the thriving Hendrickson High School, catering to approximately 3,000 students, he swiftly carved a path to excellence. Following three transformative years, Zack embraced a new challenge, taking the helm at Park Crest Middle School, a title 1 campus with 950 students and over 100 dedicated staff members. Navigating through the complexities of the pandemic with unyielding determination, he steered Park Crest towards unwavering success.
Elevating his impact further, Zack assumed leadership at the esteemed Pflugerville High School, the revered original campus in PfISD, serving as the feeder school for a significant portion of Park Crest students. In just his second year, his exceptional leadership was unmistakably recognized, with Pflugerville High School regaining its status as a National AVID Demonstration School. Moreover, Zack's remarkable accomplishments led him to be honored as a 2023 HEB Excellence Principal Finalist and named the State of Texas High School Principal of the year, solidifying his position as an exemplary educational visionary.
---
2023 Utah Principal of the Year
Tiffanie Miley
Springville, UT
Springville Junior High School
With a remarkable journey that began in 1999 as a junior high school English teacher, Tiffanie Miley's passion for education shines through her inspiring career. Witnessing students thrive and learn, she embraced the role of mentor, supporting beginning teachers on their educational path. This pivotal experience ignited her desire for broader impact, leading her to the world of school leadership where she could empower teachers at all levelsHaving spent 14 years as a dedicated teacher and another decade mentoring, Tiffanie stepped into administrative roles, where she excelled as a teacher on administrative assignment for two years, followed by four impactful years as a high school assistant principal. Today, she proudly embarks on her fifth year as the esteemed principal of Springville Junior High School. At the heart of her mission lies a deep commitment to cultivating leadership capacity within her faculty and staff, empowering them to collectively meet the diverse needs of their cherished students.
---
2023 Vermont Principal of the Year
Chris Young
Newport, VT
North County Union High School
Chris Young's journey as an educator revolves around the significance of roots, relationships, and connections. In 2002, assuming the role of principal at Craftsbury Academy, Chris skillfully fostered consensus within the community, reaffirming their commitment to impart knowledge to secondary students in the state's oldest continuously operated high school. A similar approach was adopted in Troy from 2010, where he diligently cultivated foundational relationships with staff, parents, and students, creating a comprehensive support system for children facing challenges such as poverty, trauma, substance abuse, homelessness, and food insecurity.In 2019, Chris carried his passion to North Country, prioritizing students' mental health and overall well-being. The significance of this work was deeply personal, as his own children graduated from North Country, where he also completed his education in 1988. Chris takes immense pride in the school's remarkable resilience and the students' inspiring leadership during the pandemic, uniting to rebuild a vibrant and healthy school community.
---
2023 Virginia Principal of the Year
Sham Bevel
Virginia Beach, VA
Bayside Sixth Grade Campus
Sham Bevel is an inspiring educator whose journey began in 2006 as a middle school science teacher in Norfolk, VA. Throughout her career, she has continuously evolved, teaching all levels of middle school science and even offering Biology to eighth graders for high school credit, showcasing her commitment to academic excellence. Her leadership roles extended to science department chair and data team leader, but her true impact was recognized when she became one of the esteemed science instructional coaches nationwide. Embracing new horizons, she ventured to Abu Dhabi, UAE, where she taught sixth-grade math and science, and led as the middle school department chair. In 2015, Virginia beckoned her back, and she took on the role of Secondary Science Specialist for Virginia Beach City Public Schools. Her connection to the middle school community brought her back to the building, and she now proudly serves as the principal of Bayside Sixth Grade Campus, recognized as the 2023 National ESEA Distinguished Award recipient. Her dedication and passion for education continue to uplift both students and staff alike.
---
2023 Washington Principal of the Year
Shannon Leatherwood
Tacoma, WA
Spanaway Middle School
Shannon Leatherwood leads with passion and dedication at Spanaway Middle School in the thriving Bethel School District, located just outside of Tacoma, Washington. A true local product, Shannon's educational journey began at nearby Sumner High School in 1989, igniting a flame for education that has burned brightly for 28 years. With a rich background, Shannon boasts an impressive career encompassing 13 years as an elementary school teacher and an additional 13 years as an influential elementary and secondary school principal. Shannon's pursuit of excellence has taken her through various school districts, including Orting and Tumwater, before finding her true calling in the welcoming halls of Bethel School District. Over the past six years, she has been a driving force at Spanaway Middle School, transforming it into a center of academic excellence and fostering a nurturing environment for students and staff alike. Shannon's leadership extends beyond her school's walls, as she is recognized as an accomplished instructional leader, captivating audiences with her inspiring presentations and empowering training sessions at district, regional, and state levels. Ever committed to her own growth, she is on track to complete her superintendency certificate from Washington State University in 2024, a testament to her continuous pursuit of knowledge and improvement.
---
2023 Wisconsin Principal of the Year
Andrew Farley
Brookfield, WI
Brookfield East High School
Andrew Farley's journey from a high school social studies teacher to the principal of Brookfield East High School (BEHS) in Brookfield, Wisconsin has been nothing short of remarkable. For the past 10 years, he has spearheaded BEHS, propelling it to the pinnacle of excellence as the top public high school in Wisconsin for three consecutive years, as recognized by Niche. At the heart of Farley's vision lies a deep commitment to the whole-student experience, underscored by a school culture firmly rooted in the mission of "Dedicated to Academic and Human Excellence." Embodying his belief in the transformative power of education, Farley has been an inspirational faculty leader of Wisconsin's first Hope Squad—a student-nominated leadership team dedicated to reducing teenage suicide and destigmatizing mental health support and resources. Beyond his role as principal, Farley's influence extends to developing future educational leaders. He facilitates state-level conferences and teaches master's level coursework at Carroll University, fostering the leadership capacity and impact of all to create thriving school communities. With passion, dedication, and a relentless pursuit of excellence, Andrew Farley continues to shape the educational landscape and uplift the lives of countless students at BEHS.
---
2023 Wyoming Principal of the Year
Ben Carr
Mountain View, WY
Mountain View High School
With an inspiring 28-year journey in education, Ben Carr shines as the dedicated principal of Mountain View High School in Mountain View, Wyoming. His passion for teaching and leadership flourished during eight years as an English teacher and sports coach in Idaho and Oregon. Ben's academic pursuit at the University of Oregon led to a master's degree in Educational Administration, propelling him to become a high school assistant principal under the mentorship of the esteemed Jerry Peacock at Baker High School in Baker City, Oregon. Following an impactful stint as an elementary principal, Ben and his family embarked on a new adventure in Wyoming, where he assumed the helm of MVHS. Beyond his professional accomplishments, Ben cherishes his family deeply, sharing his life with an amazing wife, Dwan, and three wonderful children: Kendall, Race, and Logan.
---
2023 DODEA located at U.S. Naval Air Station (NAS) Sigonella
Marc Villarreal
Sicily, Italy
Sigonella Middle/High School
Marc Villarreal is an accomplished education leader with 13 years of experience as a school administrator, including 7 years as a principal. For the past 2 years, he has demonstrated exceptional leadership as the principal of Sigonella Middle/High School. Marc's impactful leadership has significantly improved student achievement. Under his guidance, the graduating class of 2023 achieved outstanding results, with half of the students graduating with honors diplomas. Remarkably, one-third of the graduates attained a GPA of 4.0 or above. Marc's dedication to inclusivity is evident in his efforts to raise the performance of special education students. He successfully enabled 50% of these students to attempt college-level courses, matching the percentage of general education students.